The Polish group has stood strong and adapted to the challenges of 2022 while improving its varietal range, according to Ewa Kowalska
This has been a challenging year for many in the fresh produce industry. How has 2022 been for Fieldstone?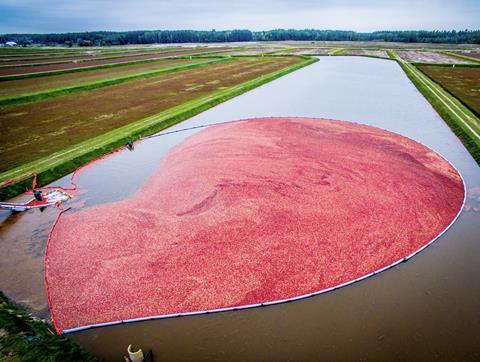 Ewa Kowalska: This year has been testing Fieldstone's resilience and I'm proud of the reaction and progress our team has made under the circumstances.
Sure, the rising costs of energy and materials, higher inflation and interest rates, changing exchange rates, war in Ukraine affecting free movement of seasonal workers, strong wind in the north, spring frosts and heatwaves in the summer were not what a grower like us wishes for.
However, focusing on what we can control, on improving the raspberry variety offer and final product quality, we had many satisfied clients. What we have done is partly mitigate the risks by changing our material purchasing strategy and managing our cashflow better. What I find interesting is how some of these factors speed up the development of trends like investments into renewable energy technologies.
We are currently finishing the early fresh cranberry season which has higher prices than last year, mainly due to lower production volumes in Europe. With Canadian and US cranberries beginning to gradually flow into Europe, we seem well set to continue delivering Polish cranberries from our Nowiny farm until the end of December at least.
How are the markets for your berries performing?
EK: Through innovation in raspberry varieties with improved fruit quality and our authentic cranberry offer for the early fresh market, we do see demand for our key products growing. We add value by extending the fresh cranberry sales season for our customers, major local and European retailers.
Have you introduced any new products this year?
EK: Our major development this year has probably been the launch of a new raspberry variety, Malling Bella from NIAB, which has an improved taste, aroma, firmness and post-harvest shelf-life. We have started major commercial production on our Polish farms using this variety and have also made it available to our external grower partners. The raspberries have been appreciated by major supermarkets and clients in the UK and Europe for several years and are now also available in Poland and central Europe.
What other parts of the business are giving you the most optimism for the future?
EK: We are happy to be able to contribute to the promotion of such a valuable fruit as cranberries. We know how many pro-health values this fruit has and from the very beginning we believed that customers would finally discover its potential.
By placing the slogan 'naturally fresh' on our packaging, we have made a commitment to our customers. We want to support them with daily care for the health of their loved ones by educating about a healthy lifestyle and our offer of tasty, fresh and safely produced berries.