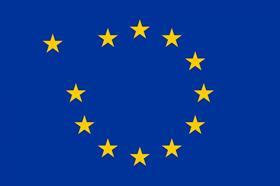 Suggestions from UK prime minister Boris Johnson that the country could well be heading for an Australia-style deal with the EU have alarmed many in the UK farming sector.
"It's now a strong possibility – strong possibility – that we will have a solution that is much more like an Australian relationship with the EU than a Canadian relationship with the EU," Johnson said this week.
However, former Australian PM Malcolm Turnbull warned that such a trade deal with the EU was "not one Britain would want, frankly", referring especially to the significant barriers for agricultural exports.
Since Australia trades with the EU predominantly under WTO rules, tariffs, quota restrictions and customs checks apply to many goods.
Carl Bildt, co-chairman of the European Council on Foreign Relations, tweeted: "Someone should tell [Boris Johnson] that Australia is actually busy negotiating a trade deal with the EU."
Few have much doubt that by "Australia-style deal", the UK government effectively means "No-Deal". And despite verbal reassurances that food standards will be maintained – seen as crucial for the protection of both UK farmers and consumers – a lack of transparency means that fears still linger.
Asked almost a year ago by NFU president Minette Batters about the dangers of diminishing food standards, the government's James Cleverly said on Question Time: "The British people do not want it to happen, and therefore it will not happen, because this government will respond to the needs and wants of the British people."
Just 21 days before the end of the transition period, and after a year of noisy demands, the government appears no closer to a detailed policy on future food standards, while No-Deal (or Australia-style) appears the most likely outcome.
"I've maintained for the last four years now that a no deal Brexit is catastrophic for British agriculture," Batters said this week on the BBC's Newsnight. "There's huge ramifications with the very high tariffs that agriculture faces with accessing the EU market.
"90 per cent of our exports currently go into the EU market and it's worth £14.5bn to the industry. So it's an important market. 500m people on our doorstep. And of course, we export 90 per cent there, but we import 40 per cent of our food as well."
She further warned that new markets would take considerable time to open up. "You don't get trade deals done within a year," she said. "So new markets take time. We've got a very big home market here. But on every level a No-Deal, particularly for my sector – and the government has been clear all along, they want to get a deal – the economic analysis, the impact assessment, it says it all."
On the same programme, former Sainsbury's CEO Justin King said that in the case of No-Deal, should the border seize up, food shortages would happen "within days".
"The bit I can't answer is the extent to which the border will then seize up," he said. "If it does seize up, [food shortages will occur] very quickly, because we have just-in-time transport systems. At this time of year, a very good amount of what we sell in food comes from Europe. It's not the main production season in the UK. So, as Minette said, 7,000 lorries, it doesn't take long for all of the parking to be full and it takes a long time to sort that out. So you're talking about a small number of days after, the system breaks down."