The group is living up to its name as it continues to expand its fresh-cut offering for the European market
Foodiverse has seen a jump in sales of its fresh-cut and convenience products this year following a two-year Covid lull in which lockdowns and homeworking reduced demand for on-the-go solutions.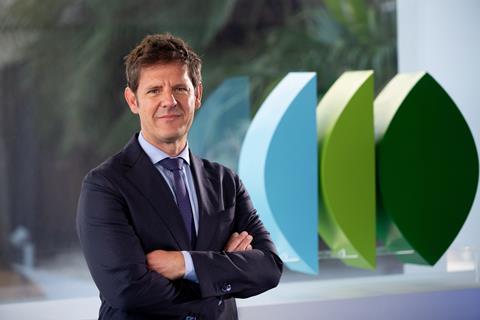 "Thanks to the improved health outlook and return to face-to-face working sales have really taken off again as people return to their pre-pandemic lifestyles," CEO Jesús Gómez tells Fruitnet.
Despite the many challenges currently facing the sector, the group continues to grow, forging ahead into new product lines and sales channels and consolidating its relationships with existing customers. In addition to being a leading private label supplier, the company is strengthening its two fresh-cut brands, Freshkia and Sun&Vegs, with new offerings including Freshkiterreaneas pulse, potato or pasta-based salads, Ultra-fresh Buddha Bowl salads and Microfreshk microwaveable dishes.
Foodiverse's fresh offering, meanwhile, includes aromatic herbs, radishes, romaine lettuce, Lamuyo peppers, white courgettes, aubergines, fresh sweetcorn and, from summer 2023, cucumbers.
"We continue to grow and consolidate relationships with our customers and diversify into new channels, creating value thanks to the knowledge we have of the category and especially through innovation," says Gómez. "Our ability to understand the needs of each client, together with the efficiency of our operations, are our main tools."
While the Covid threat may have receded, Russia's war in Ukraine has put paid to hopes of a swift post-pandemic recovery, instead plunging the world into a new cost-of-living crisis in which consumer spending is being squeezed by soaring fuel and food prices.
Gómez says it is difficult to predict what effect this will have on demand in the coming months and years. "While it is true that fresh-cut and fresh convenience lines are products high added value they are also healthy, fresh and complete products that are still very competitively priced compared to other food options," he says.
"It is hard to predict how consumers will behave in a situation as uncertain as the one we are headed towards, but if we take into account consumer behaviour during previous crises, such as the one triggered in 2008, demand should not be significantly affected, and could even increase, given the excellent value for money of our products."
Nevertheless, he suggests there could be a switch from brands to private label products as consumers seek better value for money, as well as an overall contraction in the category with sales concentrated on higher turnover products.
For Foodiverse, the coming year is likely to bring an even more laser-like focus on every aspect of its operation. "In order to face the many challenges impacting the agri-food sector we advocate maximum operational and commercial efficiency and continuous improvement in all our processes," Gómez says.
"Today it's more important than ever to work hand in hand with suppliers and customers, maximising contact and fostering relationships of trust and transparency with all of them to find solutions that meet the needs of all parties, including consumers."
During the past year the group has made a number of improvements in plants and in the field, with a special focus on saving water and energy. It is also investing in new sustainable and environmentally friendly packaging solutions across its entire product range.
Recently, for example, it introduced bags that combine Kraft paper and polylactic acid – a 100 per cent compostable bio-sourced plastic made from plant extracts like sugarcane and corn ­– for its fresh-cut salad range, as well as for some of its direct-from-the-field vegetables.
"The sustainability trend is one we have been working on for some time now, in terms of our packaging option, the rise in demand for organic products and also accommodating the rise of new food models like veganism and flexitarianism," says Gómez.
"We're also seeing a preference for greater freshness in the category, with the rise of daily or ultra-fresh products, of course without sacrificing practicality and the possibility of consuming products on-the-go."
In all, Foodiverse launched over 220 new products in 2021 and the innovation pipeline is still in full flow. "As part of our philosophy to democratise healthy eating and make it easier, more fun and accessible, we firmly believe that consumers like to try new things, more sophisticated recipes that are more similar to those they can enjoy in a restaurant.
"For this reason, we continue to be inspired by international gastronomy to bring new recipes and more sophisticated products to the shelves, both with our Freshkia brand and with private label, always focusing on providing the best quality-service-price ratio."
About Foodiverse
The Foodiverse group is made up of leading companies in the field of agricultural production, ready-to-eat salads and vegetables and infant nutrition spread across Spain, Italy, Germany and Switzerland.
Together, Verdifresh, Agromediterránea, Thurländer Salate, and Comfresh operate nine sites and supply more than 400 customers in different distribution channels.
Specialised in healthy eating, it operates in 22 countries and annual sales exceed €300m a year.