'Fuelled by Fyffes' event offers up challenges that test power, endurance, speed and strength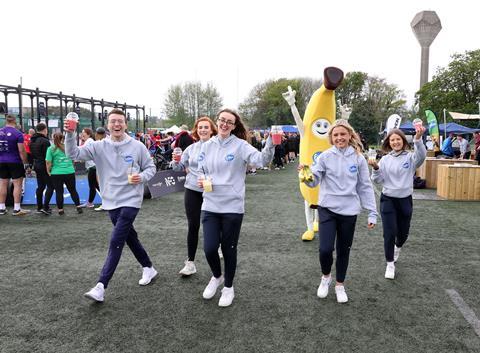 Fyffes has held Ireland's first Fyffes National Fitness Games, a weekend-long 'festival of fitness' held at Dublin's UCD Sports Campus.
Using the tag line 'Fuelled by Fyffes', the event followed a formula established in the UK where it attracted a high level of entries over a number of years.
Providing a test in terms of power, endurance, speed and strength, challenges included weighted runs, rowing machines, sandbag carries, kettlebell snatches, assault bikes, deadlifts and more from which 'Ireland's Fittest Male and Female' were crowned.
Ancillary activities forming part of what was Ireland's first functional fitness event of the year included health and wellness workshops and pro-curated fitness programming, all in a carnival-like atmosphere with live music and street food stalls.