The evening also celebrated the winners of the inaugural Adora de Oro awards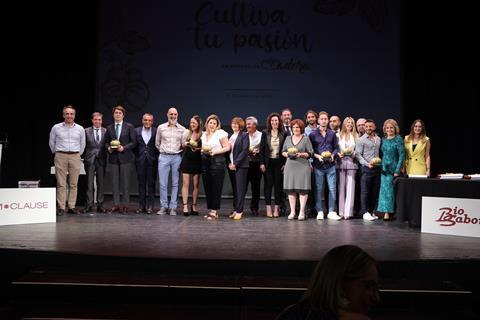 More than 200 people gathered at Almería's Cervantes Theatre last Friday for a gala evening in honour of farmers producing the Adora tomato brand.
The event was hosted by vegetable seed company HM Clause, which developed the Marmande-type tomato, and three of its growers, Cooperativa La Palma, Casi and Biosabor.
Launched in 2017, Adora is a brownish ribbed tomato with a fleshy, firm texture that its developers describe as having "a powerful flavour and aroma that bring to mind a traditional tomato" and a long shelf-life that allows it to reach long-distance markets.
During event, the winners of the first ever Adora de Oro (Golden Adora) awards were announced in a total of eight categories including best new farm, most committed producer and greatest contribution to sustainability.