It becomes the first company in the world to gain Carbon Neutral certification for goldenberries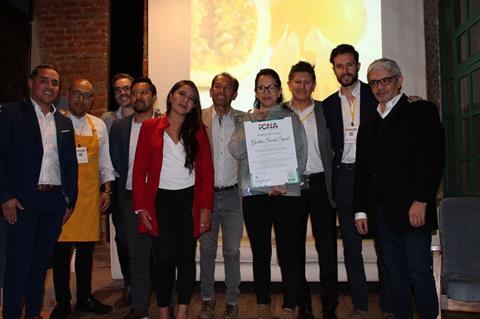 Ecuadorean grower-exporter Golden Sweet Spirit has become the first company in the world to achieve Carbon Neutral certification for its goldenberry production.
Announcing the milestone, the company said it had established a production model for other goldenberry growers to follow.
"This certification marks the culmination of a project started five years ago when the company J3M developed the Golden Sweet 2030 energy plan seeking the conscious use of energy in the production of goldenberries," general manager Dennis Brito told Fruitnet.
"This allowed us, years later, to advance in our ambitious environmental goals and begin the process to measure our carbon footprint, which finally this year resulted in being awarded Carbon Neutrality certification by Agrouniversal."
Brito said he was product of the fact that Ecuador is the first goldenberry exporting country to achieve carbon neutrality for its production processes.
He noted that the milestone is part of a wider national strategy to generate a virtuous ecosystem and protect the country's cultural heritage.
In a bid to highlight these efforts on the global stage, renowned chef Carlos Gallardo has created an international programme, 'Sustainable Culinary Premium Partners', to promote the consumption of sustainably produced Ecuadorean products.
"Good actions lead to good results with good people. We hope to provide entertaining and innovative content of value for the food industry, from Ecuador, to the world," Brito said.