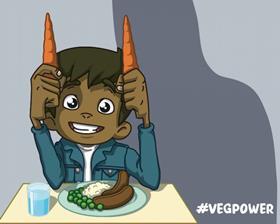 Hazera Seeds UK, the UK subsidiary of global seed specialist Hazera, has become the latest company to join Veg Power, the not-for-profit to increase vegetable consumption across the UK.
Veg Power's membership programme was launched to help fund its work and campaigns and now has industry-wide representation from suppliers, grocers and growers.
In return, Veg Power provides its members with a range of benefits including industry briefings and exclusive market insight reports focusing on emerging trends within the industry.
Its latest report 'Is healthfulness the key to increased consumption and market growth for vegetables?' will be distributed to members this month and insights will be shared by its CEO, Dan Parker, at next week's London Produce Show.
Parker commented: "The first quarter of 2022 has been one of our busiest and most successful yet, including the launch of our 4th Eat Them To Defeat Them campaign in partnership with ITV.
"This year over 1m children will be taking part with reward charts, sticker packs and activities in schools.
"We are delighted to welcome Hazera Seeds UK to our membership programme and are grateful for their and all of our member's support as we focus on increasing the UK's veg consumption."
Mark Sutherland, general manager of Hazera Seeds UK, said: "We at Hazera are delighted to join the Veg Power membership programme and support the campaign.
"We see Veg Power as a hugely significant platform from which to approach and appeal to children in a fun and educational way, encouraging them to eat more of their healthy vegetables.
"For ourselves, the marketing information that will be available through the membership programme will provide us with valuable insights into the trends of vegetable consumption, helping to guide the breeding of our new varieties and ensure that an invitingly tasty selection of healthy vegetables is ready for the consumers of the future."
Meanwhile, Veg Power said its 'Stir Fry Frenzy' campaign has been a success, reaching over 1m people across the UK.
Families were encouraged to prepare a stir-fry as an easy, affordable way to increase their veg intake while using up veg lurking in the fridge.
The campaign included a resource to help build the perfect stir fry, a cookery demonstration with Dr Giles Yeo and a social media campaign supported by a number of influencers and Veg Power supporters including the Chef Ken Hom, Ching-He Huang MBE, Hugh Fearnley-Whittingstall, Shivi Ramoutar and Emily Leary.