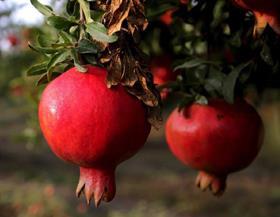 Despite the impact of the heat wave in Turkey, hopes are high for the Turkish pomegranate season, with growth in East Asia continuing to encourage exporters in the country.
Exporter Alanar kicked off the pomegranate season in mid-October with the first harvest of the Wonderful variety in its own orchards in Manisa and Antalya.
The company has been exporting Wonderful pomegranates for many years, in addition to the most popular variety in the country, Hicaz, which it sources from certified growers in Turkey.
According to deputy sales and marketing coordinator Yiğit Gökyiğit, Turkish pomegranate prices are currently stable, remaining highly competitive vis a vis their Spanish counterparts.
Due to the effect of the extreme weather this year, volumes have been lower in the company's orchards, he said. However, demand has thankfully stayed strong.
'Climate change is the biggest challenge we have faced this year,' said Gökyiğit. 'As a result of the heat wave, the crop was lower this year compared with previous seasons. But we are seeing good demand, especially from our business partners that we have been working with for years. I am very glad to see this ongoing demand from the same importers, as I think it indicates their satisfaction with both our pomegranates and our service.'
For years, Alanar has sent its pomegranates to markets in western Europe, North America and East Asia, but it is the latter that is experiencing the most dynamic growth.
'I am very happy that Alanar's pomegranates have seen increasing demand in this region,' said Gökyiğit. 'For pomegranates, our customers and consumers in East Asia have very high expectations when it comes to quality.'