New partnership between VentureFruit and ANA Chile will see hot climate apple and pear varieties developed in South America
VentureFruit, the commercialisation manager for the Hot Climate Partnership, has announced a new partnership that will see the future-focused hot climate breeding programme expand into South America.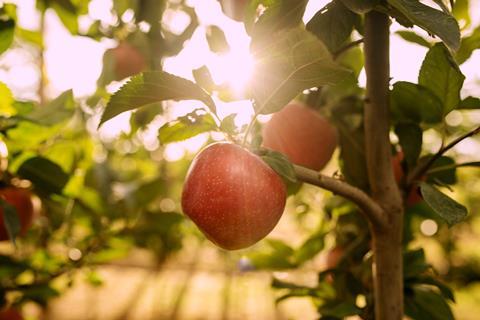 VentureFruit has appointed Andes New Varieties Administration Chile (ANA Chile) as the 'master licensee' to develop hot climate apple and pear varieties with growers in South America, starting with Chile.
Morgan Rogers, VentureFruit's general manager, said ANA Chile was chosen to support and manage all South American development activities for the hot climate varietal programme, due to its expertise in plant material, its protection, evaluation, promotion, commercial administration, control of plantations and surveillance of production.
"Our goal is to make the new hot climate tolerant varieties developed by the Hot Climate Partnership available to growers across the globe. We are excited to have ANA Chile join our global network of master licensees and look forward to working together to bring innovative apple and pear varieties to environments where it's difficult for pipfruit to thrive due to climate conditions," said Rogers.
"With the world's changing climate, it's vital growers have access to innovative new varieties which have been specifically developed for hot and warming climates, and the Hot Climate Partnership is the world's only apple and pear breeding programme focused on this. We have an extensive pipeline of new varieties which are currently in the final stages of evaluation and testing, and through our partnership with ANA Chile we look forward to bringing these new varieties to South America."
All interested parties, such as growers, fresh produce sales and marketing companies, and plant nurseries based in South America can now access the hot climate fruit varieties for testing, evaluation and submit their commercial interest in a variety via the master licensee, ANA Chile.
"We're looking forward to offering our pipfruit industry the opportunity to grow and test the effectiveness of these new varieties within Chile. A number of growers and fruit companies are already requesting to be licensed to start the evaluation of several promising genotypes recently introduced to Chile," said ANA Chile ́s general manager Luis Fernandez.
At the recent Berlin Fruit Logistica 2023, the Hot Climate Partnership unveiled the first hot climate apple variety to be commercialised from the breeding programme, under the brand name Tutti.
Commercial plantings of Tutti are underway in the UK and VentureFruit is canvassing testing parties across Europe for expressions of interest to be part of the Tutti grower network. VentureFruit is also currently seeking a North American partner to support the development of hot climate varieties in 2023.