The Barcelona-based company outlines its formula for bringing profitable new varieties to market
One of the biggest breakthroughs in tomato breeding this decade has been the ability to develop varieties that are resistant to ToBRFV, a highly destructive virus that was first discovered in Israel in 2014. Because it spread easily through mechanical transmission and has an incubation period of two to three weeks before symptoms appear, the virus is extremely difficult to contain a localised outbreak once it begins and has consequently spread rapidly across Europe, the Americas, Asia and Africa.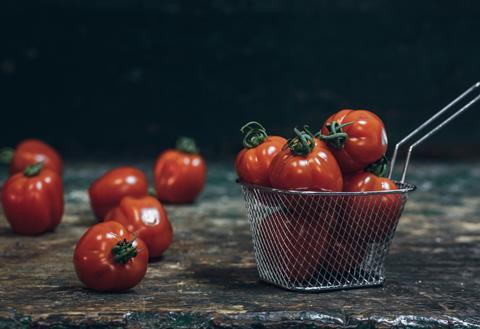 Like many seed companies, Barcelona-based Semillas Fitó has prioritised making ToBRFV resistance standard across its entire range of tomato varieties. According to business development director Eduard Fitó, it is making good progress towards achieving this aim.
"ToBRFV is the priority right now. Mulan, our plum cherry tomato, is showing a good tolerance level, while two of our round tomatoes, Thor and Odin, are doing very well in Mexico due to their strong performance even with ToBRFV. And in the vine segment, Alcazaba is also outstanding," he says.
Fitó acknowledges, however, that bringing new varieties to the market with ToBVRFV resistance is not an easy endeavour. "We know that within our current portfolio there is a range of tolerance going from very susceptible to an acceptable level of tolerance. But now the challenge is the introgression of genes that bring resistance to all our varieties, and this is something that cannot be done in one year. So, we need patience and to utilise all the strategies at our disposal," he explains.
When it comes to breeding, he says Semillas Fitó has two strategies: the first is to improve the yield/cost ratio, which it by targeting production, uniformity and waste in order to increase yield, and focus on labour reduction and disease resistance to lower the cost. The second, is higher incomes. "This strategy is very much linked to bringing added value to the end consumer, flavour and convenience being the key objectives," Fitó explains.
Given that it can take up to ten years to bring a new variety to market, it's essential to be confident that it will create added value will itself generate demand. To be sure of this, the company takes into account the views of many stakeholders – growers, shippers, retailers and consumers.
"We have to set up new ways of getting intel from all of these and translate this information to the breeders so that they can create new variability and select the right plants accordingly," Fitó says. "One of the ways we do this is by engaging people to spot new market trends or anticipate latent demands. Once all the information has been gathered, we discuss in multidisciplinary teams what the future varieties will look like."
This process leads to such innovations as Wabi-Sabi, Semillas Fitó's new of in garnish tomato. Named after the Japanese aesthetic that celebrates the beauty of imperfection in all aspects of nature, the variety aims to overcome the misconception that the quality of a piece of fruit is linked to its aesthetic perfection. According to Fitó, Wabi-Sabi "combines excellent flavour, shape and taste in a way that will brighten up any dish".