With Joya apple volumes up this season, Joya Europe sees potential for growth on the Irish market and raising brand awareness is the immediate priority
Joya Europe sees good opportunities for the Joya apple this season, as marketable volumes have doubled to 13,000 tonnes compared with last season.
Plantation programmes in Italy and Spain will help to boost Joya volumes to 20,000 tonnes by 2025, the company revealed.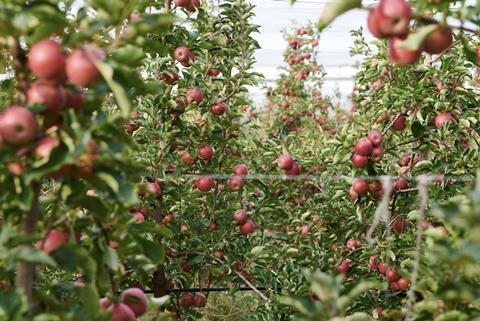 The main markets for Joya remain Germany, France and the UK, but Joya Europe sees Ireland as a "perfect illustration of the dynamism of the apple during this spring period".
"The apple is today referenced in the five main national retailers (Supervalu joined the Joya adventure in 2023, alongside Aldi, Tesco, Spar and Dunnes Stores)," Joya Europe stated, "and benefits from a very sustained trade marketing system."
To support sales in Ireland, strengthening brand awareness is a priority this season, the group said.
Joya has launched a competition on Joya trays sold at Aldi, Tesco, Dunnes and Supervalu, open until the end of June, which gives consumers the chance to win an electric bike or an electric car.
"This visibility on the shelves is accompanied by a very strong media campaign from 17 April to 7 May," Joya Europe revealed. "Radio was chosen for its ability to raise brand awareness and drive to store. The campaign will bring together 30 radio stations across the country, ensuring over 70 per cent coverage and generating nearly 12m contacts."