KitoGreen has been approved for use in organic agriculture by the European Commission, which the Belgian company calls a "significant advancement" for the sector
Belgian manufacturer KitoZyme has described the European Commission's decision to approve the use of its KitoGreen product in organic farming as a "significant advancement in the world of organic agriculture".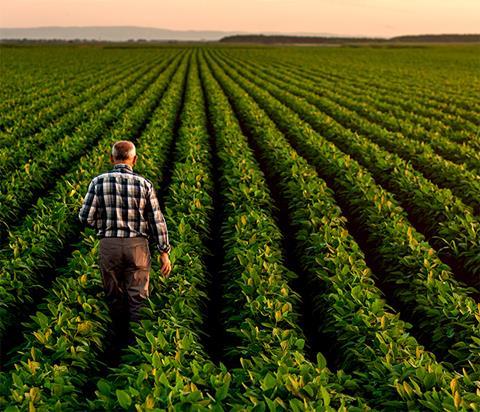 The Commission officially amended Regulation (EU) 2023/2229 affecting KitoGreen, which is derived from aspergillus niger.
"Originally acclaimed for its non-animal origin, non-GMO, vegan and eco-friendly elicitor properties, KitoGreen has been recognised as a Basic Substance for Plant Protection since 2022," the company said. "The recent amendment published by the European Commission highlights the inclusion of fungal chitosan in organic farming, a testament to KitoZyme's commitment to innovation and sustainability."
The company said that KitoGreen would give EU farmers an important new tool. "It offers an effective solution for plant diseases through its eliciting properties, perfectly aligned with the principles of organic farming," KitoZyme stated.
François Blondel, chief executive officer at KitoZyme, commented: "Receiving confirmation from the European Commission on KitoGreen's approval is a positive achievement for our team at KitoZyme. It reinforces the value of our fungal chitosan as a plant-based alternative in organic agriculture, and it's a clear signal that our approach to sustainable agriculture is on the right track."
KitoZyme said it had demonstrated the efficacy of KitoGreen in preventing fungal and bacterial diseases on a wide variety of crops, including vegetables, grapes and berries.
"Besides foliar applications, we are delighted by the good results emerging from seed treatments, as well as post-harvest usages," explained business development manager Guillaume Deleixhe.
KitoZyme said its initial aim was to make KitoGreen available for organic farmers across all 27 EU nations, while actively exploring partnerships to enhance the product's reach and impact.