The depreciation of the Egyptian pound is exacerbating rising costs for Egyptian firms, but progress on new varieties is good news for Egypt, says Karim Fayed, operations manager at Fata Farms
What advantages does Egypt enjoy over some of its competitors in the European grape market?
Karim Fayed: Two of our main competitors in the grape season are India, which comes right before us in the EU market, and Spain which comes right after us. One advantage we have is a shorter transit time than India and we offer a quality that are customers really appreciate. Regarding Spain, we are lucky to have great late varieties that keep EU customers buying from us even when Spain arrives on the market, since they only have the Ralli during that time.
How have weather conditions affected production? Are climatic conditions becoming more of an issue?
KF: Weather conditions have been a challenge for us growers in the past years as we find it difficult to use our extensive data from previous years to predict important stages of our season today, as well as issues like pests and diseases.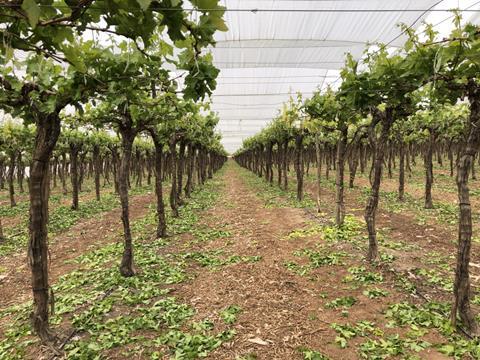 How are rising costs affecting you?
KF: This is arguably the most challenging year we have faced in terms of costs and reductions to our margins. The cost of the plastic needed to cover our grapes has risen by 200 per cent this year, not to mention the imported fertilisers and packing materials that keep rising by the day as the Egyptian pound depreciates against the dollar. Maintaining the best quality while reducing costs has become a key challenge we have in our daily operations.
Have you made any new investments aimed at improving quality and maximising output?
KF: We are looking to invest in a new fogging system at the packhouse to chill the produce as soon as it enters the packhouse before it gets to the appropriate temperature to be sent to the sorting lines. Moreover, we are aiming to have semi-automated grading lines in the packhouse to reduce our dependency on seasonal workers, as well as reducing our wastage and human error.
We are very happy to announce that we just signed with IFG this year after signing with SNFL and Sun World in the last two years. We are working on improving our grape variety portfolio amidst the very difficult investing environment in Egypt to match our clients' ambitions.
What are you looking for in a new variety?
KF: We are looking at new varieties in our trial plot such as ARD 42 from the new Grapa varieties and Sugra53 from Sun World. We also just planted Sweet Globe and Sweet Celebration from IFG for our late season market.
Regarding new varieties, we are looking at the potential of some varieties to substitute the Flame in the early red seedless market. It's also important for new varieties to be cost-efficient and not require a lot of manpower during the year.
Do you think the efforts of Egyptian authorities to enforce IP rules is good for the country's producers?
KF: Very good. It is very important to note that Egypt is a big player all year round in exporting fresh fruits and vegetables to European markets, and with that rule it shows that the government is working alongside its growers to help provide the best varieties and quality that can compete with all other markets. This has allowed some of the biggest breeders to come into the Egyptian market with more varieties and trust that the Egyptian authorities will take the required action in case of any breach.
Which other markets are looking promising at the moment?
KF: Asia looks promising, especially for very late varieties when Spain takes over the EU market. We currently export to East Asia, including Hong Kong, and will be looking to start working with other countries such as Singapore and Malaysia this year.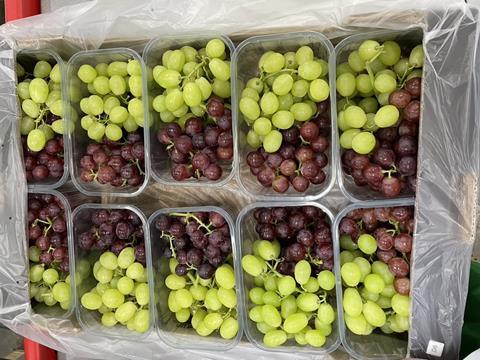 Is sustainability becoming increasingly important at Fata Farms? What sort of initiatives are you involved in?
KF: Sustainability is becoming very important both from an economic and an environmental standpoint. As previously mentioned we are currently looking for ways to reduce costs and we are taking the first steps toward having our farm completely running on solar energy in the short to medium term.
Regarding water consumption, we are applying for the Spring certificate this year as well as currently having a semi-automated fertigation machine running on our blueberry project that allows us to minimise our water wastage and save water. Should it be successful we can look to have that working on all our grapes and stonefruit fields as well.
Wages at Fata have had to be increased twice since last summer as a result of the strong depreciation of the Egyptian pound against foreign currencies, as well as increasing living costs due to the ever-rising prices of imported goods.