The Moroccan Nadorcott's new label, "Nadorine, Naturally Low Seed", highlights the origin and authenticity of the country's unique mandarin, says APNM
The Moroccan Nadorcott, a mandarin variety grown exclusively in Morocco, has recently been granted a new quality label: "Nadorine, Naturally Low Seed". Launched in 2022 by the Association of Nadorcott Producers in Morocco (APNM), the new label replaces the previous one, Morocco Nadorcott Seedless (MNS), highlighting the origin and authenticity of this 100 per cent natural mandarin tree variety.
The Moroccan Nadorcott is grown in several regions in Morocco, including Chichaoua, Marrakech, Souss, Gharb, Safi, Béni-Mellal, Berkane and Kelaa. The orchards closely controlled and supervised and kept isolated to ensure natural self-sterility, prevent cross-pollination with other citrus varieties and guarantee its low seed rate, all without any genetic manipulation.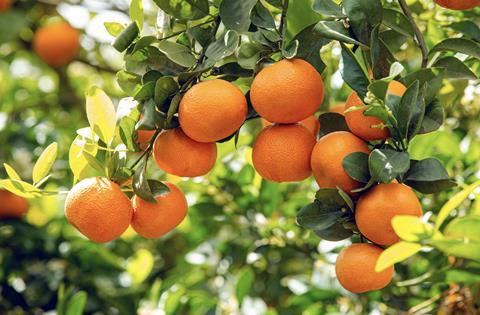 In addition to its unique natural character, the new label, "Nadorine, Naturally Low Seed", aims to highlight the commitment of the producers and exporter members of the association. To guarantee the premium quality of the Moroccan Nadorcott, the association closely monitors the fruit through various methods.
"Indeed, the members of APNM are committed to adopting sustainable eco-friendly agriculture and production methods," the association stated. "This involves natural preventive means, such as friendly insects, which protect crops, while biologically fighting pests, but also so-called "eco-friendly" approaches, which limit and ration the use of toxic treatment products and strive to preserve the natural fauna."
The Moroccan Nadorcott also stands out for its late availability on shelves all over the world, with production extending from January to the end of April, allowing it to be marketed later than other mandarin varieties.
The new "Nadorine, Naturally Low Seed" label has also given rise to the creation of a website exclusively dedicated to the Moroccan Nadorcott, www.nadorine.com. "This website allows aficionados to dive into the world of this Moroccan mandarin with naturally unique characteristics," APNM stated.