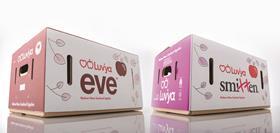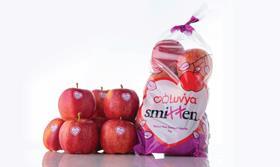 Luv'ya has announced a brand refresh for its entire range of apples and pears as part of an effort to increase engagement with consumers.
The New Zealand-based company supplies domestic and export markets with over 11 varieties.
Brendon Osborn, marketing manager for Luv'ya, said the new look is designed to mirror the flavours of its fruit.
"Markets are ever-changing, and we felt it was time to refresh our look and feel to better match the superior eating experience of our Luv'ya range of fruit," explained Osborn.
"We think our apples are more than a little special - by remodelling the presentation of our product, we're seeing our fruit in-store – whether loose or in bags and boxes - stand out from the crowd."
Osborn said adding value to the customers in-store experience would be key to increasing engagement outcomes for Luv'ya.
"Customers are savvy and demanding. Not only do we need to consistently deliver a great eating experience, we must present our fruit to customers in ways that matches the apples ability to exceed flavour expectations," added Osborn.