The month-long campaign aims to raise awareness of company's social responsibility programme
Organics Unlimited, the San Diego-based grower and distributor of organic tropical fruit, will celebrate its 17th annual Grow Month this September.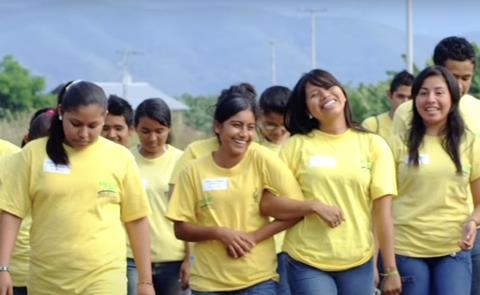 Throughout the month, the company will highlight its Grow programme, which focuses on social responsibility efforts including promoting sustainability, education and health care to underserved communities in banana growing regions of Mexico and Ecuador through the sale of Grow label organic bananas.
The campaign is open to all US and Canadian retailers that carry Organics Unlimited bananas, who can create prominent displays sharing information about how the programme helps farming communities in an impactful way.
The promotion will also invite consumers to share their favourite air fryer recipe for bananas, such as air fryer banana split and caramelised Grow bananas.
The top three entries will all receive an air fryer to create their own banana recipes, while the winning recipe will also win a one-week visit for two people to the Organics Unlimited banana farms in Colima, Mexico to experience up-close all the impactful work that Grow is doing.
Grow organic banana purchases, along with retailer and distributor support, have provided over US$3m in aid since 2005. A percentage derived from the purchase of each box of Grow organic bananas is earmarked for the Grow fund.
These funds are used for youth educational programmes and health clinics along with dental and vision care in Mexico, clean water and early childhood education programmes in Ecuador, disaster relief and environmental initiatives.