Acquisitions of Groupe Blampin and Capexo will put France on a par with Italy in terms of sales revenue, the Italian company predicts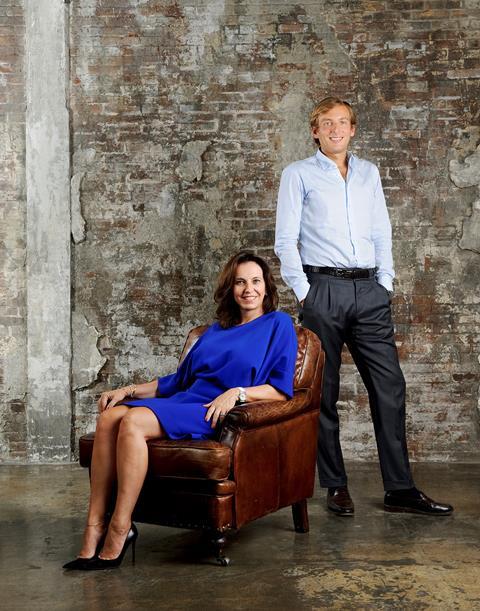 Italian fresh produce company Orsero has made two important acquisitions in France, with the purchase of a majority share in wholesale distribution specialist Groupe Blampin and the takeover of leading exotics importer Capexo.
The simultaneous moves represent a major statement of intent for Orsero as it bids to capitalise on what it sees as strong demand in France and generate a larger proportion of its overall European business in that one market.
In particular, the acquisitions will enable it to strengthen its product portfolio, extend its geographical coverage and reach new distribution channels.
Blampin owns a number of different companies focused on the wholesale distribution of high-end fresh fruit and vegetables in France. It operates a network of sales platforms located in the country's main wholesale markets.
Capexo, meanwhile, imports a wide range of exotic fruits and vegetables – including avocados and mangoes – and markets them under its Lilot Fruits brand.
Its addition helps Orsero expand and rebalance its product mix in France. According to the group, the highly specialised exotics segment currently shows strong growth potential, with "above-average prices and high profitability".
Blampin, meanwhile, offers direct access to France's primary wholesale markets, and as such fills a gap not currently covered by the commercial network of Orsero's subsidiaries AZ France and Fruttica – the latter purchased in early 2019.
Commenting on the deals, Orsero Group chief executive officers Raffaella Orsero and Matteo Colombini declared: "The two acquisitions represent an appreciable transformation of the group's activities in France, a region in which Orsero had already completed the important acquisition of Fruttica in 2019.
"These operations will lead to a clear strengthening of the group in the French market which, within its key countries, is destined to reach a revenue size equal to the Italian market. We are confident that with these transactions the Group will also acquire an important know-how on the exotic product and on a modern and advanced management of marketing on wholesale markets."
They added: "Furthermore, we like to recall that we at Orsero have always believed in people and that is why one of the key elements of the two transactions will be the operational continuity ensured by the retention of the work team of both the acquired companies and, for a suitable time, also of the current shareholders in order to allow the Group to acquire the peculiar expertise, both in the capacity of sourcing the exotic product mix for Capexo and in the management of the wholesale distribution network for Blampin Groupe."
Roles retained
Blampin and Capexo will continue to operate as they do currently, rather than be amalgamated into the Orsero Group, and their current main shareholders will retain an active management role.
Stéphane Blampin, president and shareholder of Groupe Blampin, welcomed the deal. He followed his father, Jean-Paul Blampin, to become the fourth generation of his family to lead the company, which was founded in 1902.
He commented: "The Blampin Groupe has never diverted from its retention policy with its customers, suppliers and, of course, its employees, thanks to a local management system where people have always been at the heart of the company. We share with Raffaella Orsero and Matteo Colombini this same corporate culture and we are convinced that the Orsero Group will enable us to be even more successful in the future."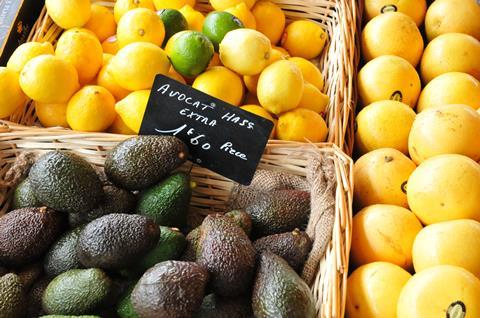 Jean Luc Maury, co-founder and shareholder of Capexo, echoed those words: "For 36 years I have been in the fruit and vegetable business, and for 26 years I have been in charge of the company Capexo. The DNA and culture of our company is reflected in a behaviour of professional responsibility, and a total commitment to any human value and well-being, which is the mirror of our culture.
"That is why we chose the Orsero Group, which shares all the essential values of my company, history, commitment, and respect. A company is built on a vision, which is why with the Orsero Group, the project, the goals and innovation of our partnership with valuable men and women and the expertise of the Orsero Group in the field of fruit and vegetables can only strengthen our long-term goals. The best way to foresee the future is to create it, for all that I have just said, the Orsero Group and all its values, will be the foundation of our projects."
Vincent Soler, also co-founder and shareholder of Capexo, observed: "I created this company with
Jean Luc Maury, my partner for all these years. We are both really proud of all our team, all our suppliers, and all our customers, that always supported us, and helped us to reach such a level, because we know that without all of them, this story would not have been the same.
"A few months ago, I met Raffaella Orsero and Matteo Colombini, and I really appreciated the Orsero philosophy, that is very close to ours. I am sure that the complementarity of our companies will help both to grow and to make their future better. Today, I am proud and honoured to join the Orsero Group, and my team, my family, will be now also part of the Orsero family and this is the best continuity I can give to Capexo."