Former Capespan and Unifruco chairman rewarded for his conservation work on his family fruit farm in Elgin, South Africa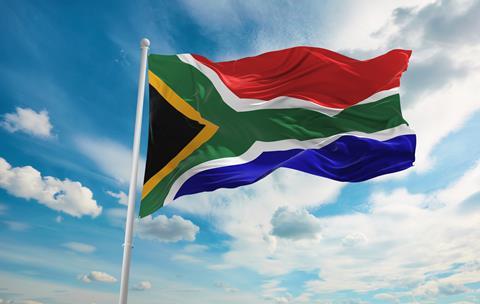 One of South Africa's legendary fruit industry leaders, Dr Paul Clüver, has been named a recipient of this year's WWF's Living Planet Award.
The WWF's Living Planet Award is made annually to South Africans who, through their contributions, have inspired people to live in harmony with nature.
The organisation said that Clüver was recognised as a pioneer, innovator, and leader in the field of regenerative agriculture and for improving the lives of others and the natural world they depended on.
Clüver played a crucial role in steering the South African deciduous fruit industry through the last decade of regulation.
When the Deciduous Group, through its international marketing company Unifruco Ltd, merged with the citrus single channel entity Outspan International in 1999, he became the first chairman of the new international marketing giant Capespan.
In the first decade of Capespan he guided the organisation through a tough time of restructuring and realignment until the company passed from grower control into private sector hands at the end of the first decade of the 20th century.
Since then, he has pursued his passion as a fruit grower, wine producer and conservationist at the family farm, De Rust, in the Elgin district of South Africa's Western Cape.
Clüver is known as a medical surgeon, grower, conservationist and visionary community member and family man. Having practiced as a neurosurgeon for over three decades, in 1989 he became a full-time farmer on his family's fruit and wine farm.
Among his achievements is the creation in 1996 of a black empowerment farming trust, Lebanon Fruit Farm Trust. At the same time, he initiated a Black Economic Empowerment wine company, Thandi Wines, which became the first Fairtrade wine brand in the world.
Under his leadership Unifruco and Capespan also participated in various community projects such as the building of schools and centres for the elderly in rural regions as part of an agreement with former president Nelson Mandela.
Clüver was appointed trustee of WWF South Africa in 1996, and he has been an engaged member for almost 25 years.
In the early 2000s, he was the first landowner in the Western Cape to sign a perpetuity contract to legally bind part of the De Rust farm to CapeNature's Stewardship Programme.
In announcing the award, WWF chief executive Morné du Plessis said all those receiving awards had made significant contributions to the South African landscape across a variety of areas, from communal to commercial farming and in the climate space.
"We acknowledge these individuals, organisations and communities whose dedication and commitment will help us in our efforts to secure a healthy natural environment for the benefit of people and nature."