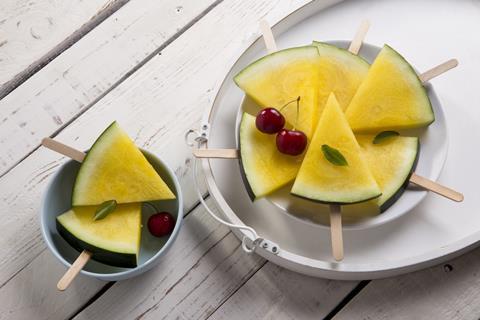 At its Global Melon & Watermelon e-vent 2021 conference on 28 June to 9 July 2021, leading seed company Rijk Zwaan will present various trends that are changing consumer habits in a number of different markets.
Aimed at the national and international agri-food sector, the event is both live and digital, and takes place at the Demo Centre CED La Palma in Cartagena, Spain.
Attendees from different continents can discover Rijk Zwaan's portfolio, which includes a wide range of melon and watermelon varieties for both domestic and export markets.
During the demo days, Rijk Zwaan will introduce all types of products, all available 12 months of the year and each with its own unique identity.
Bernardo Cuenca, Melon and Watermelon Co-ordinator at Rijk Zwaan comments: 'We at Rijk Zwaan offer global solutions to the whole sector, and these solutions are in line with the challenges of sustainability, health and promotion of melon and watermelon consumption."
For melons, Rijk Zwaan offers a number of different innovations that provide solutions for the entire value chain in terms of the varieties' flavour, storage, firmness, and sustainability all year round.
Galia: Ready To Eat
The Ready To Eat concept, which can also be found in Rijk Zwaan's LSL Charantais line, now also applies to the Galia line.
Cutting indicators, for instance, that change colour from green to cream, help to pinpoint the optimum time for harvesting easily.
Juan Francisco Martínez, Melon Specialist at Rijk Zwaan, explains: 'When colour completely changes from green to creamy yellow, the melon has already reached a minimum of 12 degrees Brix, optimal for harvesting, marketing and consumption."
Mellissimo®, the export leader
Mellissimo represents Rijk Zwaan's most renowned concept in the piel de sapo range.
The export line is unique thanks to its perfect size between 1.2kg and 2.5kg, unique flavour, and long shelf-life.
Mellissimo varieties that guarantee the quality of the product all year round are: Bravura RZ, Dolsura RZ, Ricura RZ, and Minithor RZ – the latter a new addition that also includes resistances to powdery mildew and aphids.
Diverse watermelon range
Rijk Zwaan will also highlight its attractive and healthy range of watermelon concepts, with a diversity of formats and flesh colours.
Within its breeding programme for watermelons with microseeds, the group has introduced a new mini watermelon concept, between 1.5kg and 2kg, and standing out for its high yield with a small size.
The concept also offers good shelf-life and excellent internal quality.
Sandissima® range
The Sandissima® range offers several reference varieties already being sold commercially, such as Gatinho RZ, Coralzinho RZ and Tigrinho RZ (all tiger skin), and Conguita RZ (black skin).
These watermelons with microseeds range from 2.5kg to 4.5kg, and are ideal as pollinators and for the export market.
Rijk Zwaan's new products within this concept focus on tiger-type skins with resistance to powdery mildew, and flesh with greater firmness and flavour.
These characteristics can also be found in crimson-type skins.
Tropical range
As for seedless watermelons, new varieties forming the new Tropical range catalogue will be on display, appealing to consumers with its diverse colours.
Typical of the range's identity are black skin, intense yellow flesh, and a 4kg-6kg size.
A new variety with tiger skin, high Brix levels, and good firmness, has been added to the range.
Seminar programme
As part of the digital event, Rijk Zwaan has prepared a complete programme of webinars, which will run from 6-8 July.
These will bring attendees up to date with the current situation in the global melon and watermelon market, paying attention to its key players, advances in technology, and trends affecting the medium- and long-term future of the food business.