Adverse weather hits production in Spain and leads to drop in export volume and value for July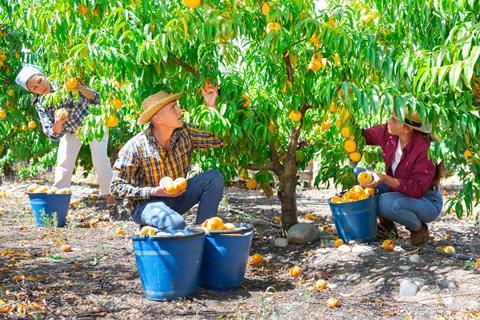 Spain's fresh fruit and vegetable exports fell by 20 per cent in volume through July, according to data from the country's Department of Customs and Special Taxes.
Overall volumes totalled 804,327 tonnes, while fresh produce value came in at €859.2m, a drop of 14 per cent.
The July decline was seen across both the fruit and vegetable categories, Fepex reported.
Fruit exports for the month stood at 619,165 tonnes in volume and €639m in value, a drop of 17 per cent and 13 per cent respectively on 2021.
Notable declines were seen in summer fruits, such as stonefruit and melon.
Sales of peaches came to 57,362 tonnes (down 30 per cent) and €87m in value (down 11 per cent), while nectarines fell to 58,463 tonnes in volume (down 31 per cent) and €89m (down 18 per cent).
Melon exports also decreased to 99,959 tonnes (down 15 per cent) with a value of €79m (down 3 per cent).
For vegetables, exports totalled 185,162 tonnes, 28 per cent less than in July 2021, at a value of €220m, or 17 per cent less.
Pepper exports saw a drop of 22 per cent in volume to 24,323 tonnes, while value dropped 6 per cent €44m.
Other falling products included tomatoes with 15,757 tonnes (down 30 per cent) and €27.1m in value (down 26 per cent), and lettuce with 13,261 tonnes (down 27 per cent) and €17.5m in value (down 10.5 per cent).
"The sharp decline in exports in July, which also occurred in June, was largely due to the adverse weather, which caused a notable drop in different production such as stonefruit, also affecting vegetables," said Fepex.
"On the other hand, according to Fepex, it has been due to competition, intra-community since large European markets prioritise their local productions, and also extra-community."
For the January to July period, Spanish fruit and vegetable exports stood at 7.6m tonnes, 7 per cent less than in the same period last year, reaching a value of €10.1m, which is 2 per cent higher.