Imports of fruit and vegetables for the January-July period rise 1 per cent in volume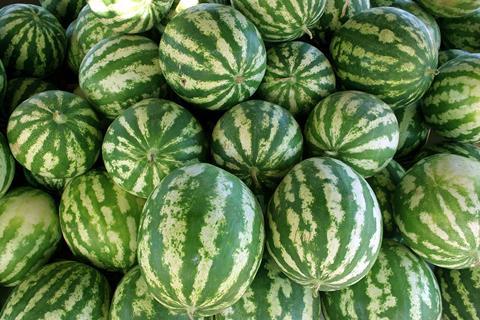 Spain's fresh fruit and vegetable imports climbed 1 per cent in volume and 7.6 per cent in value through the first seven months of the year.
According to figures from the Department of Customs and Special Taxes, processed by Fepex, fresh produce import volumes totalled 2.1m tonnes for January-July 2022, and value came in at €2.13bn, with average price up 6 per cent.
Vegetable imports grew 6 per cent year-on-year at 994,265 tonnes, while value grew by 21 per cent to €523m.
The category's increase was driven by potatoes, with imports up 8 per cent in volume and 33 per cent in value to 581,591 tonnes and €183m respectively.
Overseas purchases of a large number of vegetables have also grown, with tomatoes coming in at 88,958 tonnes in volume (up 2 per cent) and €107m in value (up 26 per cent).
Likewise, there were also rises for green beans, with 66,472 tonnes (up 4 per cent) for a value of €91m (up 9 per cent), and peppers, with 53,600 tonnes (up 11 per cent) and €59m (up 44 per cent).
Fruit import volumes actually fell 3 per cent to 1.1m tonnes although value grew 2.7 per cent to €1.49bn.
Spain saw strong growth in banana imports, standing at 221,538 tonnes (up 6 per cent) and €137m, and in watermelon, with 135,810 tonnes (up 26 per cent) and €92m, a jump of 47 per cent in value.