Smurfit Kappa becomes 'world's first' vegan-certified packaging company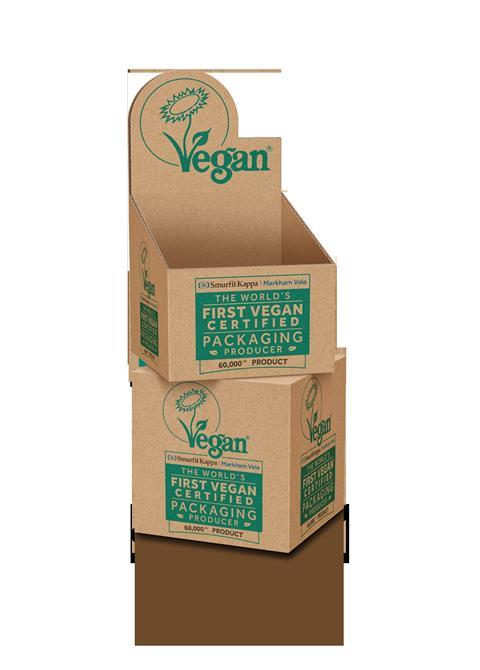 Leading corrugated packaging supplier Smurfit Kappa has announced it has become the world's first packaging company to be vegan certified.
The firm said it was awarded the Vegan Trademark thanks to its Markham Vale site in the UK where its packaging products are produced using corrugated solutions that are both vegan and environmentally friendly.
"All products with the Vegan Trademark are produced using paper, glue, starch and inks which are all sourced from eco-conscious suppliers and free from animal products," the company said in a press release. "We supply a wide range of vegan-approved packaging options, which are suitable for many products including fashion, cosmetics, food, drinks and more."
Smurfit Kappa also announced an ongoing partnership with The Vegan Society to help other trademark holders produce vegan-certified packaging for their plant-based product ranges.
Senior business development manager at Smurfit Kappa Markham Vale, Mark Robinson, said: "At Smurfit Kappa, we pride ourselves on providing innovative and sustainable packaging. We are thrilled to be the first packaging company to be recognised as Vegan Society Certified. This accreditation will give reassurances to customers with a preference for vegan products that all components of our finished products are cruelty-free and not from animal origin."
Smurfit Kappa, a FTSE 100 company, provides paper-based packaging solutions around the world, with approximately 46,000 employees in over 350 production sites across 36 countries and with revenue of €8.5 billion in 2020. It is located in 23 countries in Europe, and 13 in the Americas.