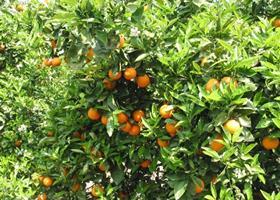 Spanish consumption of fresh fruit and vegetables fell in June this year, according to data from the Food Consumption Panel of the country's Ministry of Agriculture.
Per capita consumption of fresh fruits and vegetables in households stood at 178.6kg in June, compared with 184kg in the same month of the previous year.
Fruit consumption fell to 95.5kg per person per year, while vegetables stood at 61kg per person and year, and potatoes remained stable at 22.1kgs.
The consumption of many vegetables decreased, including tomatoes, which fell from 14.7kg per person per year to 13.8kg; onions, down from 7.9kg to 7.6kg per person per year; and lettuce, falling from 4.4kg to 4.2kg per person per year.
The demand for fruit in Spanish households has also decreased. Oranges dropped from 17.6kg to 15.7kg, bananas fell from 13.6kg to 13kg, and apples were down from 10.7kg to 10kg.
'Per capita household consumption throughout 2021 reflects a general decline in household demand compared to 2020, a year in which consumption grew strongly, especially in the months of March to June due to the confinement imposed by Covid-19,' Fepex pointed out.