The Italian supplier reports on a good start to the new season, as organic and licensed production continues to play even greater role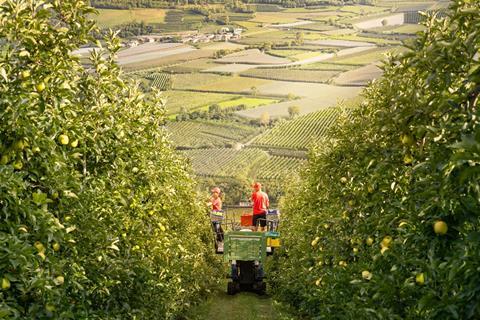 The latest apple season has begun positively for the South Tyrol-based Consortium of Val Venosta Fruit and Vegetable Cooperatives of Val Venosta, known in the trade more commonly as VIP.
Around a month on from the start of the new marketing campaign, VIP sales manager Kurt Ratschiller is unequivocal in his initial assessment: "We are off to a good start and are ready to continue on the right path."
The group's estimated total production, which includes integrated and organic, is 340,000 tonnes, about 10 per cent more than it produced last season.
And with conditions less hot and dry than they were in the summer of 2022, quality appears to have benefited.
"We will guarantee our supermarket and traditional market customers high-quality apples for 12 months, with a wide range of varieties in order to meet the different needs of consumers," Ratschiller states.
This year also sees a record harvest of 52,000 tonnes of organic apples. That means organic now makes up 20 per cent of VIP's total volume. Despite recent market challenges, that supply will meet with good demand, Ratschiller predicts.
"Although consumption of organic produce was growing steadily year on year until 2020, the advent of Covid and the economic situation that followed changed the game and the growth came to a standstill," he explains.
"But now seems to be the time for a new turnaround: the economic picture has improved compared to last year and the organic apple stores throughout Europe are empty."
Clubs continue to play key role
Managed, licensed varieties continue play a vital role for VIP, which now sets aside a significant part of its annual budget to these so-called club apples.
"Not only VIP, but also our partners rely on these premium varieties, which repay all the efforts made,". Ratschiller comments.
Production of club apples is increasing. Among all of the different varieties produced by the consortium, a good 15 per cent are now protected, premium, branded types.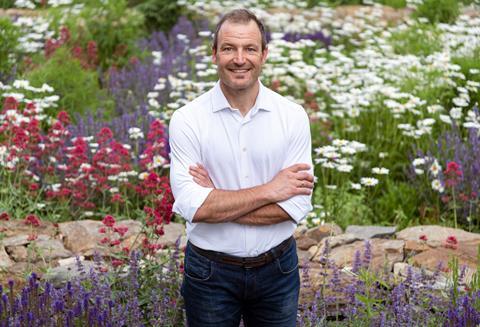 "The trees planted over the past years are growing, and with them the volumes produced," he adds. "With our club apples we are now able to cover not only the Italian market, but also the foreign market for 12 months."
One of them, SweeTango, with its "taste of summer" has already been delighting customers since the very start of the season in mid-August.
"The creation of SweeTango has been a challenge, the result of years of research and development, and like all successful challenges it has turned into a great opportunity," Ratschiller notes. "The TV campaign has successfully restarted, and since the beginning of the season we have already sold 660 tonnes of these apples."