The vertical farming firm has picked up the Company of the Year award at the annual AgTech Breakthrough Awards
Belgium-based Urban Crop Solutions was named 'Indoor Farming Company of the Year' at the third annual AgTech Breakthrough Awards, which the firm sees as another endorsement of its "end-to-end and total solution offering".
The AgTech Breakthrough Awards gave prizes to several products, solutions and companies in the agricultural technology sector, following a rigorous process of review, scoring and analysis of over 1,600 submissions.
Within the indoor farming category, awards were given for best providers of lighting systems, automation and environmental monitoring, with Urban Crop Solutions named overall company of the year.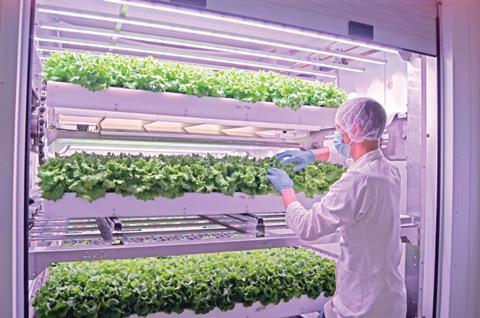 "We're honoured to have once again been recognised as the indoor farming company of the year – another recognition of the fact that our approach has been, and continues to be successful," said CEO Jean-Pierre Coene.
In 2020, the company picked up the Vertical Farming Solution of the Year award.
As an end-to-end indoor farming solutions provider, Urban Crop Solutions handles everything from indoor biology and research trials at its own research centre to business planning, technology and installation, as well as after-sales support and maintenance.
"We have always said that our sales approach is, and will remain, that of an ROI-based one," said founder and CTO Maarten Vandecruys. "In that we want to work with our customers to select the right crops for their market or end-application. And ensure that they have a solid and feasible business plan in place prior to proceeding with a sale. We have therefore been working over the years to advance our entire offering."