Organisation will look to strengthen the connection between stakeholders within the citrus community, increase consumption and enhance sustainability
The World Citrus Organisation (WCO) has launched its strategy for 2022-24 as it strives to establish itself as a global citrus hub for the benefit of the sector worldwide.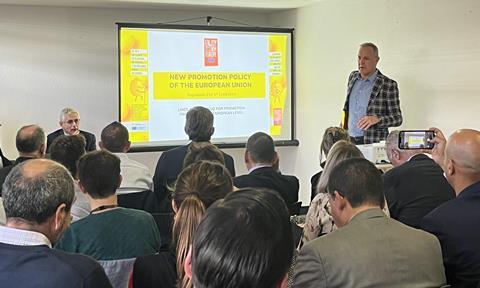 The organisation's strategy includes strengthening the connection between stakeholders within the citrus community, better positioning citrus in the food sector, increasing consumption and enhancing the sector's sustainability.
"From the very beginning since the foundation of the WCO in 2019, the Spanish citrus sector has been committed to work together with other citrus producing countries, strengthening cooperation, and fostering common activities based on a win-win strategy," said WCO Northern Hemisphere co-chair José Antonio Garcia Fernandez.
"Ensuring economic sustainability with fair process for citrus growers worldwide is one of our main goals," he noted.
WCO Southern Hemisphere co-chair Justin Chadwick said that the WCO collectively had the common objective of getting more consumers to enjoy citrus.
"There are many activities that can be tackled collectively to ensure that consumers have fruit readily available all year round, at affordable prices and good quality," he explained.
The strategy announcement took place at Fruit Attraction in Madrid as part of the WCO Conference, with citrus stakeholders discussing issues affecting the global citrus industry and ways to ensure the category's future positioning.
In addition, the WCO also unveiled its new Citrus Statistical Book, featuring the latest citrus sector market data.