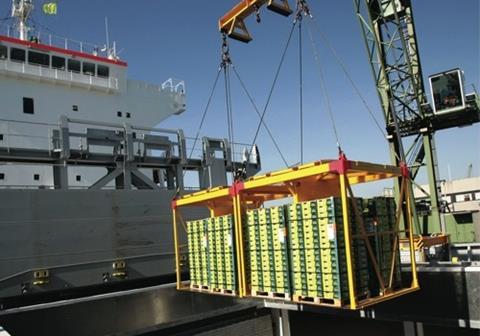 The world's leading kiwifruit marketer Zespri has announced that its 2013 crop from the grower-owned network in the Bay of Plenty is of high quality and brix level and will arrive in North America two weeks earlier than expected in mid-May.
Extra emphasis will also be placed this season on Zespri's niche line of organics in order to meet the demands of the growing organic category in North America.
As with previous seasons, Zespri said in a press release that it will support its loyal retailers with customised marketing support and programmes throughout the season from May until November.
In line with Zespri's socially and environmentally responsible business practices, the fruit will also be transported by ship, which the firm claims is an "efficient form of bulk transportation to deliver optimal freshness while minimising the environmental footprint".
"At Zespri we're dedicated to investing in research and grower education to harvest the most delicious kiwifruit in the most environmentally-conscious way," says Zespri's global marketing manager and head of sustainability, Glen Arrowsmith.
"Maintaining the quality of our natural resources and farming methods is critical, as is making sure that our kiwifruit consistently delivers consistent quality, nutrition, and taste to our consumers."

Zespri has also invested in a new variety of kiwifruit, called Zespri SunGold, which has a high level of productivity and all the taste and storage attributes sought out by retailers and consumers.
The company expects volume of SunGold to increase from 2014, as the vines are established.