Company outlines new target for direct and energy-related emissions as part of its first sustainability report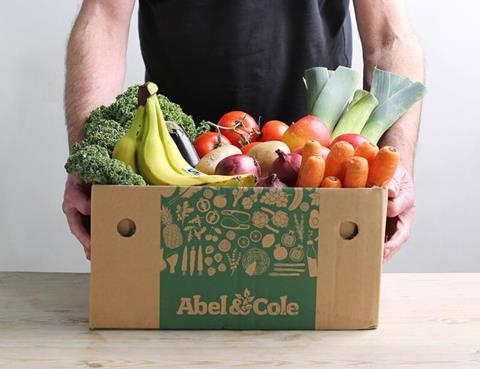 Organic food delivery company Abel & Cole has made a new commitment to halve the greenhouse gas emissions its makes by 2030, as it bids to achieve overall net zero status.
The undertaking, which features in its first-ever sustainability report, published this week, targets so-called scope one and two emissions.
Scope one includes direct emissions from a company's own operations, while scope two represents those generated elsewhere by the energy it uses.
The report lays out all of the environmental targets to which Abel & Cole has committed under the three pillars of its sustainability strategy – Planet, People and Product.
It also charts the progress it has made against those targets, to provide a clearer picture of the group's impact.
Beyond a reduction in carbon emissions, in 2021 it donated 89 tonnes of organic fruit and vegetables to UK food charities. It also worked with other projects to minimise, re-use and recycle packaging and plastic.
Although the past year presented major challenges to all businesses across the UK, Abel & Cole says it continued to improve its social and environmental performance – for example with the adoption of innovative packaging, and trials on alternative fuels.
Abel & Cole managing director Hannah Shipton said the report offered a new level of transparency, and an opportunity to compare yearly progress against targets.
"2021 was a year that threw many challenges our way, but our brilliant teams still made fantastic progress towards our sustainability strategy," she commented.
"I'm incredibly proud to share these achievements in our first sustainability report, and to show how we'll keep inspiring and helping our customers, and the rest of our industry, to make positive choices over the year ahead."