British tomato growers are appealing to UK consumers to buy domestic product as the peak season gets under way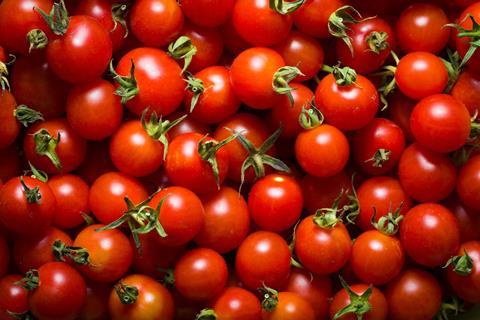 Sussex grower Richard Diplock is appealing to UK consumers to buy British tomatoes as the domestic season gets under way.
Speaking this week to the Guardian and Sussex Express, Diplock said buying British tomatoes comes with environmental and gastronomic benefits, but warned that the industry needs consumer support to survive.
The managing director of The Green House Growers in Sussex, based in Bognor Regis, told the papers that carbon emissions are dramatically reduced when buying domestic product over imported varieties, and that British tomatoes are tastier since they are kept on the vine longer.
"We're all guilty of not truly knowing where our food comes from, as this becomes a greater priority for many it's not too late to start checking the label to make sure you're buying British where possible," Diplock told the Sussex Express.
Meanwhile, speaking to the Guardian, he said: "If the British tomato is to have a future we need support from consumers, the supermarkets and government."
Diplock's call to action coincides with the official start of UK tomato season, which was announced by the British Tomato Growers Association yesterday (April 17), with the expectation that it will continue until November.
The association is once again planning to mark the peak UK tomato season with an annual two-week celebration from 29 May to 11 June.
Echoing Diplock's message to consumers, the organisation said: "World events mean that British tomatoes and many other homegrown produce are more important than ever. But this year, with one thing and another, many fruit and veg growers across the UK are facing pressures like labour shortages, supply delays and skyrocketing energy prices.
"British growers are working tireless with retailers to keep up with demand for fresh, juicy British tomatoes. To help support this industry and the amazing growers who produce British toms throughout the year, we ask you to keep an extra special eye out for British tomatoes in your local supermarket. Look out for our British Tomato Fortnight stickers during the event and please tag us on social media if you spot any in store."