British Apples and Pears, British Berry Growers, Cucumber Growers Association, and Tomato Growers Association set to collaborate on R&D through voluntary levy system as AHDB Horticulture draws to a close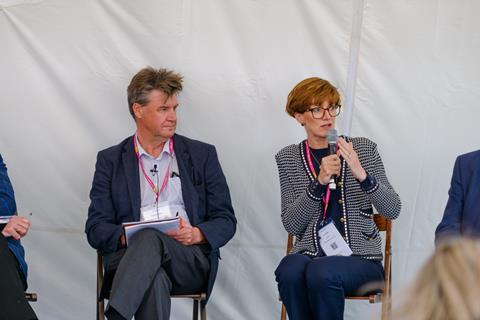 British Apples and Pears (BAPL), British Berry Growers (formerly British Summer Fruits), the Cucumber Growers Association, and the Tomato Growers Association have announced a collaboration to ensure R&D continues within the industry despite the demise of AHDB Horticulture from March 2023.
The organisations are determined to ensure that R&D continues through a voluntary levy system and to collaborate as far as they can to drive value for money, share resources, and avoid duplicating costs.
Each crop association is working on a five-year plan for research and development and will consult with members over the summer and autumn of 2022.
The associations are also exploring the best way of continuing the emergency authorisation and EAMU (Extension of Authorisation for Minor Use) programme, which is currently run by AHDB until the end of March 2023.
EAMUs give the UK horticulture industry access to crop protection products, ensuring UK growers have the essential tools they need to protect the health of their crops and to remain competitive. This work prioritises pest and disease issues for each crop.
Work is currently underway to identify the best course of action for EAMUs after March 2023. Options include the collaborating associations sub-contracting this work or employing a new team or external organisation to do it on their behalf. In the meantime, discussions are continuing with Defra.
Ali Capper, executive chair of BAPL, said: "We are striving to achieve a lower-cost, value-for-money R&D and EAMU programme that is effective and allows its members to benefit from match funding and R&D tax credit, if at all possible.
"We'd be keen to hear from members of the academic community and other horticultural crop associations if they wish to be a part of this collaborative initiative."