Home secretary says UK should train its own fruit pickers and lorry drivers to cut migration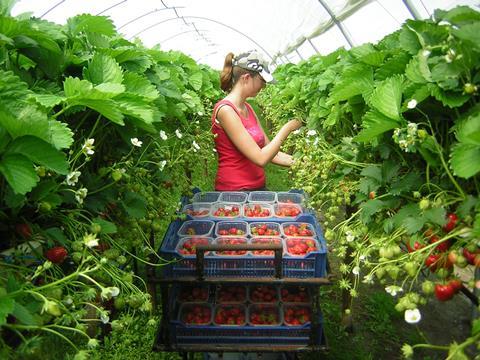 The home secretary Suella Braverman will argue in a speech today (15 May) that there is "no good reason" Britain cannot train its own fruit pickers and lorry drivers, the BBC reports.
Speaking to the National Conservatism Conference UK (NatCon UK) 2023 in London at 2pm, Braverman – who ultimately wants to reduce net migration from this year's estimated 700,000 to below 100,000 – will say training domestic workers to fill much-needed jobs will reduce immigration.
The BBC said Braverman's speech is being seen by some as a warning shot to Prime Minister Rishi Sunak to focus more on cutting immigration, although Downing Street says her words were cleared with them.
A campaign to recruit domestic UK workers for seasonal farm roles was scrapped in 2021 after a small number of people signed up to it.
Speaking today at the NatCon UK conference, Braverman will say we must not "forget how to do things for ourselves. There is no good reason why we can't train up enough HGV drivers, butchers or fruit pickers".