If authorised, Eden's new seed treatment could help UK farmers safely repel birds and protect crop yields
Eden Research plc, a company focused on sustainable biopesticides, today (3 July) announced that it has applied for the authorisation of Ecovelex – a treatment that will protect seeds from being eaten or damaged by birds – in the UK.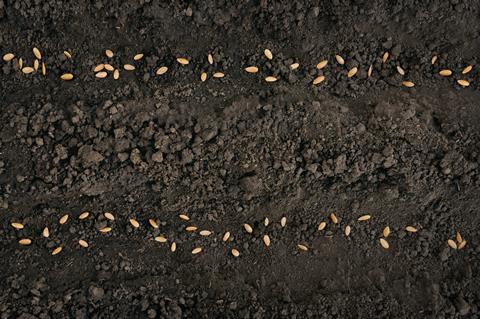 Developed by agrochemical giant Corteva Agriscience and Eden over the past three years, Ecovelex provides a sustainable solution to improve food security, Eden says, since it deters birds from eating seeds – a major cause of farmers' crop and revenue loss.
Ecovelex works by affecting the bird's olfactory system, creating an unpleasant taste or odour that repels the birds, leaving the seeds safely intact and the birds unaffected and free to find alternative food sources, Eden explains.
Ecovelex represents a new entrant into the seed treatment market and is intended to replace conventional chemicals banned in the EU and UK, the company said.
The product is based on Eden's plant-derived chemistry and formulated using the Company's Sustaine microencapsulation system, supporting farmers as they strive to meet consumer and regulator demands for more sustainable agriculture.
Sean Smith, CEO of Eden Research plc, said: "Following our three-year collaborative development efforts with Corteva, we are pleased to be pursuing regulatory clearance in our home country. I am particularly proud of our Oxfordshire-based team that led the technical development of Ecovelex, and we can truly say that this is a home-grown solution to a problem that impacts farmers in the UK and elsewhere every year."
Ecovelex was submitted for regulatory approval in the EU in May.