UK faces a 'Silent Spring' if urgent action isn't taken to safeguard the natural environment, the Environment Agency has warned ahead of its latest report on Britain's biodiversity crisis
The scale of loss of complex natural ecosystems in England and globally could pose an existential risk to human survival, the chief executive of the Environment Agency (EA) has warned in a speech launching a new EA report on the worrying state of our natural ecosystems.
Addressing independent thinktank the Green Alliance in London today (12 July), Sir James Bevan warned that human destruction of wildlife is closer than ever, referencing Rachel Carson's seminal 1962 book Silent Spring, which documented the devastating ecological and humanitarian effects of synthetic pesticide use in 1950s America.
In his speech, Bevan said the EA's latest report sets out "shocking" evidence of the biodiversity crisis facing our plants and animals: how, since 1970, 41 per cent of our species have decreased in abundance and 15 per cent of all our native species in Britain are now threatened with extinction.
He said the EA report also highlights the critical role that nature plays in providing the clean water, climate regulation and the food we need to survive, as well as ensuring good soil, air and water-quality, and storing carbon and providing natural flood management.
"The loss of meadows, wetlands, woods – the decline in those precious habitats has had its inevitable consequence: an equally shocking decline in the plants and animals that depend on them," he said in his speech.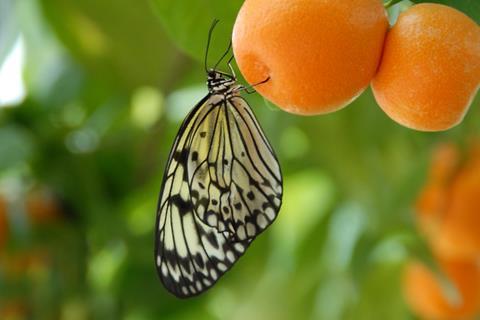 "The position is even worse for the mammals, birds, butterflies and moths designated as priority species – those about which we have the greatest concern. They have declined in abundance overall by 61 per cent since 1970.
"Overall, a quarter of mammals in England are now threatened with extinction. Let me say that sentence again in case you missed it: a quarter of mammals in England are now threatened with extinction. If that doesn't make you angry, you haven't been paying attention."
Reflecting on the importance of halting nature's decline, he went on to say: "Here's why it does matter: the biodiversity crisis is a crisis because it won't just kill the plants and animals it is killing. It will kill us too.
"That's because nature is indivisible and interdependent. Nature provides us with a host of things we depend upon, such as clean water, clean air and food."
Bevan added: "We know what we need to do: nurture our protected species; sustain our protected areas; better protect wildlife habitats outside those areas; restore our damaged habitats and create new ones; start to knit together nature networks across the whole country; build a nature positive approach into our planning and development; stop the pollution which damages our habitats; tackle the climate emergency which is accelerating the biodiversity crisis and vice versa; and wherever we have a problem, employ nature based solutions as the default to solving it."
Commenting on Sir Bevan's speech today, Soil Association director of policy Jo Lewis said: "This is a dire warning from the head of the UK Environment Agency setting out why it is critical that we act now to reverse the devastating decline of nature and restore biodiversity – or face the consequences for humanity.
"Sir Bevan's reference to Rachel Carson's hugely acclaimed book 'Silent Spring' is particularly poignant when today we are facing a 'silent summer' on environmental issues from the contenders for the Tory Party leadership. Surely, with the environment so high on the priority list for the wider electorate, we should be hearing what the candidates have to say about nature and climate change, and how we can support the many farmers who want to produce plentiful healthy food in a nature-friendly way."
NFU environment forum chair Richard Bramley reacted to Sir Bevan's speech by stressing the important role that British farmers are playing in preserving UK wildlife.
"Alongside producing sustainable climate-friendly food, British farmers are passionate about maintaining and enhancing the great British countryside; providing a variety of habitats for wildlife, wild flowers and plants for pollinators, and protecting water courses," he said.
"For example, UK farmers have planted wildflower habitat the size of 10,000 football pitches to provide homes and food for bees, have fenced off more than 7,000km of watercourses to keep water clean, while in 2021, a total of 26 species from the Red List for Birds of Conservation Concern were recorded on farm including starlings, fieldfare, lapwing and linnet.
"Farmers are one piece in the jigsaw to delivering more for nature and in meeting the country's net zero ambition. Everyone has a role to play. We need to embrace new innovations and solutions to secure a better future."