New initiative from recipe box brand supports suppliers to reduce carbon emissions and enhance biodiversity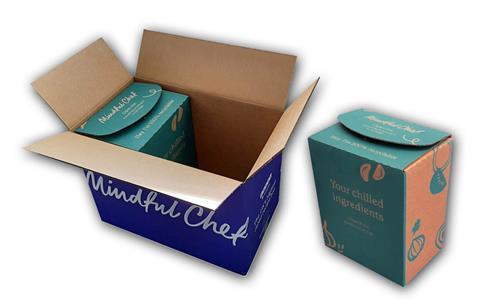 Healthy recipe box provider Mindful Chef has set up a regenerative farming programme to support its suppliers to draw down carbon emissions, help restore nature, and have a positive impact on the planet.
With food production being one of the largest contributors to carbon emissions globally and a leading cause of biodiversity loss, the recipe box brand said it wanted to find a way to make positive changes in partnership with the farms that supply its produce.
With guidance from regenerative farming experts Soil Heroes, Mindful Chef is support producers through peer-to-peer training sessions and financial support – to adopt regenerative farm management techniques, reduce carbon emissions, store carbon in the soil, and enhance biodiversity. This will move Mindful Chef one step closer to its target of becoming net zero by 2030.
Mindful Chef added that the initiative also furthers its mission to make healthy eating easy. Regenerative farming helps establish healthy soils, which means nutrient-dense crops, it pointed out.
The first supplier to partner with Mindful Chef on the initiative is Stourgarden, a Suffolk-based family-run farm has been growing onions for over three generations. The supplier's onions have featured in over a million Mindful Chef boxes to date.
Myles Hopper, co-founder of Mindful Chef, said: "This is just the start of the journey. Over time we hope to work with more suppliers on projects like these.
"By actively investing in our own supply chain and supporting suppliers like Stourgarden on their regenerative journey, we can enable people to eat more sustainably, while driving down agricultural emissions significantly.
"When we do that we not only produce healthier crops, we also restore natural habitats, enhance biodiversity and draw down carbon from the atmosphere, storing it in the soil and keeping it there."
Stourgarden's Ed Pissarro added: "I'm really excited about this partnership with Mindful Chef and Soil Heroes, my intention is to improve the quality of the final product and while doing that I want to protect the future of our soils and wider environment".