Six sustainable horticulture projects receive funding from Growing Kent & Medway for projects to boost resilience to climate change, improve pest and disease resistance, and increase crops' nutritional value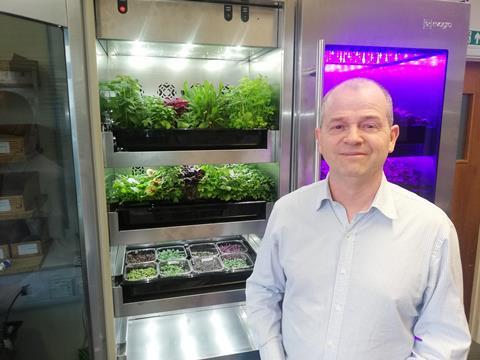 Over £1m in funding has been awarded by Growing Kent & Medway to six projects aimed at making horticultural and plant-based food and drink production more sustainable.
The projects will help the industry reduce its impact on climate change and become more resilient to it, helping to reduce carbon emissions, cut food waste or improve the efficiency of resources such as water and energy.
The collaborative research grants awarded to Kent-based businesses and research organisations are wide-ranging, from increasing vitamin C and iron levels in tomato crops to make them more nutritious and resilient to stress caused by heatwaves, to reducing food waste by growing the best cherries for longer storage.
The six projects awarded funding were:
| | | |
| --- | --- | --- |
| Project title | Lead business | Research organisation |
| The role of biochar in increasing crop land productivity and the removal of atmospheric greenhouse gases | Re-generation Earth, Sittingbourne | University of Kent |
| Enhancing orchard ecology for improved resilience to climate change and apple canker disease | Avalon Fresh, Maidstone | NIAB |
| Extending the season for Kentish cherries | Norton Folgate, Sittingbourne | University of Greenwich |
| Maximising the nutritional value in young brassicas with intelligent growing systems | Evogro, East Malling | NIAB |
| Increasing ascorbic acid and iron levels in tomatoes to enhance human nutrition and plant abiotic stress tolerance | Thanet Earth, Birchington | NIAB |
| Screening for resistance to spotted wing drosophila in strawberry and raspberry accessions | Asplins Producer Organisation, Faversham | NIAB |
Dr Nikki Harrison, programme director for Growing Kent & Medway, said: "The assessment panel were impressed with the innovative ideas proposed to tackle some of the biggest challenges facing producers, from controlling significant pest and diseases like spotted wing drosophila and apple canker without pesticides, to using new technologies to improve the nutritional value of baby leaf salad crops.
"Collaboration between innovative businesses and the expertise and cutting-edge facilities at research organisations based in the region will not only be of benefit to the local economy but will have a significant impact on the UK's ability to produce food and drink sustainably."
Doug Wanstall, whose Re-generation Earth initiative was awarded a joint grant with University of Kent, added: "Our project will turn farm waste, such as hedge clippings and tree prunings, into biochar – a stable form of carbon that can be incorporated into soils. This has two benefits: to create carbon offsets that can be sold for additional income, and to increase soil fertility.
"Biochar is an ancient technology that we're looking at bringing in to the 21st century. The benefit for the wider industry will be healthier soils, reducing greenhouse gases and financial resilience for businesses."
The research projects will start from May 2022 and run for up to 36 months. A second wave of funding will be made available later this year.
The projects will make use of three new cutting-edge research facilities in Kent, part-funded through Growing Kent & Medway; The GreenTech Hub for Advanced Horticulture at NIAB's East Malling site; The Biotechnology Hub at University of Kent; and the Medway Food Innovation Centre at University of Greenwich.
The grants were awarded by Growing Kent & Medway through UK Research and Innovation's Strength in Places Fund.
Proposed projects had to be a collaboration between a business and a Kent-based research organisation and were assessed on evidence they would support their business' transition to net zero and deliver improved productivity and sustainability in food and drink production.
Click here for more information.