Comment: Safeguarding the UK's fresh produce and horticultural sectors must be a government priority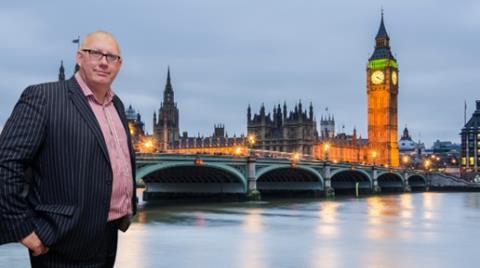 The integration of both the domestic and international fresh produce and horticultural sectors are fundamental to feeding the nation. Neither should be taken for granted by the UK government, whose key responsibility should be to ensure safe affordable food for hard-pressed consumers, whilst ensuring all elements of the supply chain receive fair reward for their dedication.
Ultimately the produce sector is the ingredient powerhouse of the whole of UK food manufacturing industry. The cumulative impact of inadequate labour provision puts all elements of our food supply at risk, so we must address our labour and immigration policies, without which all aspects of the industry, from farm to retail, will simply fail.
It's essential that our dedicated hard-pressed sectors are fairly rewarded, especially taking into consideration the huge and complex external impacts of unprecedented cost pressures.
Whilst the industry is keen to support a high wage high skill economy, there will undoubtedly be a transition period, during which time we must ensure effective food production and distribution.
The forthcoming UK government border solutions are, at best, totally out of date and are unable support modern supply chains. The adopted approach compounds the challenges faced by the fresh produce sector. A fundamental and rapid rethink of the UK border policy is imperative otherwise huge further food inflation will occur.
We have specifically developed two ground-breaking events: FPC Future and FPC Careers to support the future of the industry and secure the nation's food supply. They have been developed to 'open the eyes of the industry' and showcase the possibilities that are becoming rapidly available.
FPC Future and FPC Careers will take place on Thursday 16 March 2023 at the East of England Arena and Events Centre, Peterborough.


Nigel Jenney is CEO of the Fresh Produce Consortium (FPC), the UK's fresh produce trade association.