The UK fruit and veg voucher project for families struggling to afford fresh produce launches in Tower Hamlets, London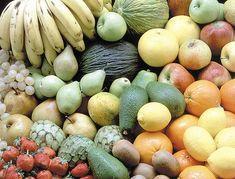 The Rose Vouchers for Fruit & Veg Project will launch at three local children's centres in Tower Hamlets, London, on 31 May in partnership with Chrisp Street Market.
Families with young children under five will receive weekly vouchers, which they can exchange for the fresh fruit and veg of their choice.
Demand for Rose Vouchers for Fruit & Veg, a project run by Alexandra Rose Charity, has increased by 36.4 per cent this year. The UK charity, which helps people experiencing poverty, is now supporting over 2,200 families every week.
Jonathan Pauling, chief executive at Alexandra Rose Charity, said: "We're delighted to be launching our eighth Rose Vouchers for Fruit & Veg Project in Tower Hamlets. Improving access to healthy food is one of the most powerful tools we have to improve the population's health. The Rose Vouchers will help increase accessibility to fresh fruit and veg for young families and support them in giving their children the best possible start in life. This is more crucial than ever as many are families are struggling to make ends meet as the price of food continues to rise."
Dr Somen Banjeree, director of Public Health, Tower Hamlets, added: "We are delighted to be collaborating with the Alexandra Rose Charity. This project not only increases access to fruit and veg but also supports local businesses and improves the health and wellbeing of residents."
The launch of Rose Vouchers in Tower Hamlets is due to a successful public fundraising campaign ran by Alexandra Rose Charity at the end of 2021, and funding from the London Borough of Tower Hamlets.
A celebration of the launch of Rose Vouchers in Tower Hamlets is taking place at Chrisp Street Market on Tuesday 31 May 2022, from 11 am – 2 pm. There will be children's art activities, Rose Voucher giveaways and free healthy snacks.
Founded by Queen Alexandra in 1912, Alexandra Rose Charity has a 110-year history of supporting people experiencing poverty in the UK. Their current mission is to give families on low incomes access to fresh fruit & veg in their local communities.
The Rose Vouchers for Fruit & Veg Project helps families on low incomes to buy fresh fruit and vegetables. The vouchers are worth £3 per child (or £6 if the child is under one year of age). Rose vouchers can be redeemed at registered local street markets, covered markets, farmers markets, independent greengrocers and community food projects. This means that the project helps young families and supports local markets, maintaining their position as sources of healthy, low-cost food.
The Rose Vouchers for Fruit & Veg Project currently runs in the London boroughs of Hackney, Hammersmith & Fulham, Lambeth, Southwark, and Tower Hamlets, and Barnsley in South Yorkshire, Liverpool and Glasgow.