Forced to update its net zero plans by the High Court, the UK government has still come in for heavy criticism from experts and environmental groups
The UK's Soil Association has expressed disappointment at what it described as the government's "inaction on decarbonising the UK's farming sector".
This week the UK government chose 'Green Day' to reveal new plans to reach net zero following the High Court's ruling that existing plans were insufficient to meet the country's climate targets.
The new plan was met with fierce criticism from experts and environmental groups alike, not least the government's strategy to store CO2 under the North Sea.
Little reference was made to agriculture, in spite of its significant contribution to UK emissions, although a key land use strategy is due at the end of June.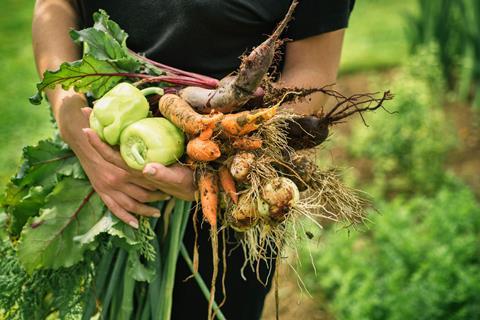 Concerning farming, the plan called for a "harmonised methodology" on measuring emissions and promised to lay out how farmers would be supported by 2024.
Farming minister Mark Spencer said: "As well as producing food for our tables, farmers and land managers can play a key role in helping the UK achieve net zero.
"We've been listening to the farming sector, and the measures announced today will not only help them to calculate their carbon footprint, but also open up new financial opportunities, such as combining private commercial opportunities with our new farming schemes support."
Soil Association's head of farming policy, Gareth Morgan, commented: "It's shocking that the government's so-called 'Green Day' brings zero in the way of new policies to transform 70 per cent of the UK – its farmland. This is even more concerning the day after the Climate Change Committee revealed the failure to prepare the UK for climate change.
"Why is the government failing to implement the best solutions for reaching net zero? Farmers are on the front line dealing with increasingly volatile weather, and they hold so many answers through agroecological, nature-friendly farming like organic.
"A key solution is combining trees with crops and livestock in agroforestry. More trees on farms would capture carbon and provide a habitat for our depleted wildlife. They also boost farm resilience through shade, shelter and healthy soils that capture carbon and protect against floods and drought.
"Government must incentivise a farmer-led tree revolution and a whole-farm focus on restoring soil to absorb rather than release carbon, using the example already being set by agroecological and organic farmers across the country."