Previously executive VP and general manager of Unilever UK & Ireland, Munden sees the climate action group as key to the fight against climate change
Wrap, the Waste & Resources Action Programme, has appointed former Unilever UK & Ireland VP Sebastian Munden as its new chair to replace the outgoing Julie Hill.
Munden, who left Unilever earlier this year, said he saw the climate action NGO as a "major force in the fight against climate change".
"I am delighted to join Wrap at this key stage in its 20-year history," he said. "The next few years will be critical for people and the planet. Climate change will only get worse, and resources will only become more strained and less secure unless we act now. From food to plastics, we must change how we treat our world, the way we use its resources, and reduce waste."
Interim CEO Richard Swannell expressed his delight at the appointment. "He has been a huge supporter of Wrap's work in transforming our food and plastic packaging systems," he said, "helping us launch the UK Plastics Pact in 2018 and supporting the Courtauld Commitment 2030 throughout his time at Unilever. I look forward to collaborating with him more closely."
Unilever became a founding member of the UK Plastics Pact during Munden's time as executive vice president and general manager for UK & Ireland. It also co-founded the Flexible Plastic Fund.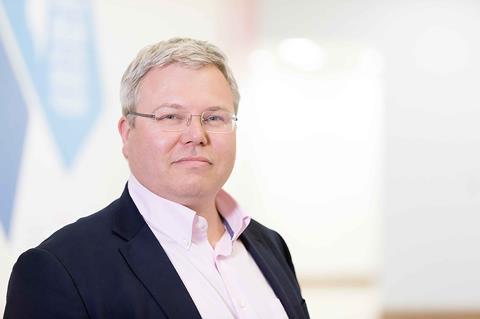 Munden also works as chair of Ad Net Zero, which works with the advertising industry to deliver sustainable behaviour change and net zero goals by 2030.
Julie Hill steps down after eight years as Wrap Chair, following a 35-year career in environmental policy and politics. She is presently an inaugural non-executive board member of the Office for Environmental Protection (OEP), chair of the Institution of Environmental Sciences (IES) and chair of the Advisory Committee for Social Science (ACSS) for the Food Standards Agency (FSA).
"I am delighted to be handing over to Sebastian," she said. "He has a long track record of environmental expertise and action, in the context of one of the world's leading companies, and has the experience and dynamism to take Wrap to the next level."
Munden commented: "I see Wrap as a major force in the fight against climate change, and a key organisation building systemic change through an increasingly global network of collaboration with both governments and business."