The acquisition expands the company's biopesticide product portfolio and manufacturing capability in North America
Biobest has announced it has signed a non-binding letter of intent to acquire BioWorks, a New York-based manufacturer and marketer of biopesticides.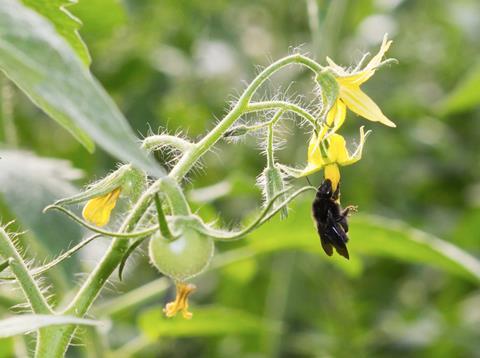 The group said that the proposed acquisition would accelerate its expansion into biopesticides using BioWorks' portfolio for disease and insect control as well as its product development, marketing and logistics expertise.
Following the proposed acquisition, BioWorks will – as a member of the Biobest Group – continue to expand its range of biopesticide solutions for growers, enhancing the company's contribution to reducing industry reliance on synthetic pesticides.
"Biopesticide solutions are a global strategic priority for us, and BioWorks has a strong range of products that growers demand," said Jean-Marc Vandoorne, Biobest's CEO.
"Upon consummation of the proposed acquisition, BioWorks will continue to actively service the highly effective distribution channels it has developed over the past 30 years while adding new and unique biopesticides that will expand the range of biocontrol solutions available to growers.
"BioWorks will operate independent of Biobest's beneficial insect and pollination business and Biobest's North American subsidiaries," he added.
BioWorks' headquarters will serve as the North American manufacturing and marketing hub for biopesticides for the entire organisation.
"We are excited about our intended relationship with Biobest Group and how it will be transformative for the solutions and support we offer to the market," said Bill Foster, CEO of BioWorks.
"Our priority is to be one of the most important sustainable crop protection providers across North America. Growers, channel partners, and our employees will all benefit from our relationship with Biobest."
The transaction is subject to completing customary due diligence investigations, execution of a definitive purchase agreement and satisfaction of specified closing conditions, including board approval of each company and certain third-party approvals.