Ross Jones of the California Table Grape Commission highlights the accomplishments of breeders and the success of local varieties at special event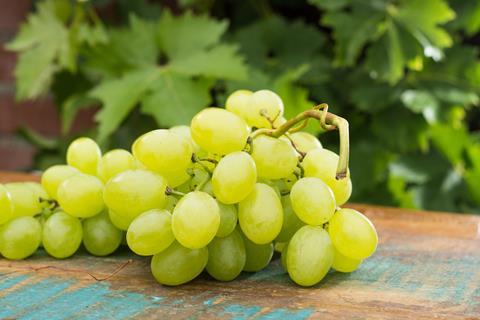 The California Table Grape Commission (CTGC) has celebrated 100 years of scientific development that resulted in the creation of many new table and raisin grape varieties.
The CTGC joined local, regional, and national US Department of Agriculture (USDA) Agricultural Research Service (ARS) officials, growers, and public and private stakeholders to commemorate the anniversary.
"The California table grape growing community has partnered with ARS since 1981 to develop new varieties, and since 2001 to protect and commercialise them in the US and grape growing countries around the world," said Ross Jones, commission senior vice-president and chief science and technology officer.
Jones spoke on behalf of the CTGC and the growers it served during the recent 100th anniversary ceremony at San Joaquin Valley Agricultural Sciences Center in Parlier.
He recognised the accomplishments of breeders Dr David Ramming, Dr Craig Ledbetter, and members of their teams stating: "They have worked to bring the hopes and dreams of generations of growers to fruition through the development of the kind of new cultivars that changed the trajectory of individual farming operations and the expectations and eating habits of consumers around the world.
"It is not an overstatement to say that this programme changed the table grape industry and the world of table grape breeding," Jones confirmed. "The new varieties that have emerged have, without question, helped the table grape farming community be sustainable and competitive."
USDA-bred table grape varieties accounted for 36 per cent of the volume California table grape growers produced in 2022.
Jones said the celebration commemorating the past represented the launch point for the next level partnership planned between ARS and the table grape growing community through the CTGC.