Increased revenue and earnings reported for the first quarter, while net income is hit by interest expense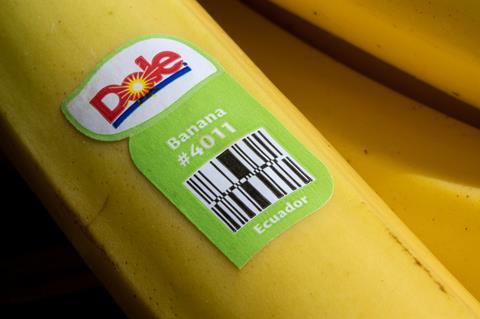 Dole saw growth in both revenue and adjusted EBITDA in the opening three months of 2023 (Q1), with executive chairman Carl McCann "pleased" with the "strong" start to the year.
Revenue climbed 1 per cent or US$18.9m when compared with the first quarter of 2022, up to US$1.989bn, primarily due to a strong performance in the Fresh Fruit and Diversified EMEA segments.
The Fresh Fruit segment helped drive adjusted EBITDA up 9.3 per cent to US$100.4m, although this was offset partially by headwinds in the Diversified Americas segment.
Adjusted net income for the quarter slipped from |US$40.5m in 2022 to US$32.3m, mainly due to higher interest expense.
"We are pleased to have started the year strongly and to have delivered adjusted EBITDA growth in the first quarter," said McCann.
"During the quarter, we announced an agreement to sell our Fresh Vegetables division to Fresh Express," he continued. "We are continuing to work through the regulatory process for the sale of this business.
"We believe the group is well-positioned for growth and continue to target adjusted EBITDA of US$350m for the full year."
Dole said that the agreement to sell its Fresh Vegetables division to Fresh Express, for gross proceeds of approximately US$293m, had been reported separately as discontinued operations in its first quarter financial statements.