Steve Barnard says quarterly performance was in line with expectations, with avocado sales volumes up 23 per cent
US avocado specialist Mission Produce has said that revenue and net income fell in the third quarter of 2023, compared with the same period last year.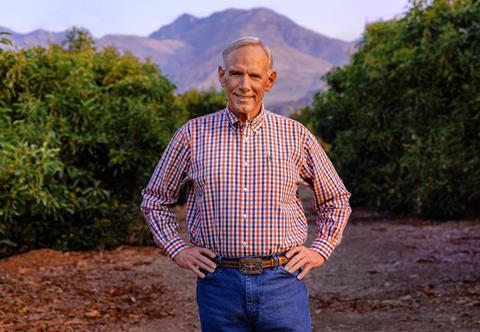 Total revenue decreased US$51.8m or 17 per cent, driven by a 33 per cent decrease in average per-unit avocado sales prices.
This was prices partially offset by a 23 per cent increase in avocado volume sold, both of which were driven by higher industry supply out of Mexico during the current quarter, compared to limited supply out of Mexico in the same period last year.
Mission said that net income for the period was US$6.6m compared with US$18.4m in 2022, while adjusted net income stood at US$10.3m, down from US$18.9m.
Adjusted EBITDA was US$21.2m for the third quarter, a 33 per cent decrease compared to the same period last year, reflecting lower per unit margins within the group's international farming segment as a result of lower pricing.
"Our top-line performance was generally consistent with expectations, driven by a return to equilibrium where higher industry volumes were offset by lower average selling prices following last year's elevated market conditions," said Steve Barnard, CEO of Mission.
"While we achieved continued sequential improvement in per-unit margins relative to the fiscal second quarter, the industry experienced an abrupt change in growing conditions midway through the quarter that negatively impacted anticipated volumes across the Peruvian growing region.
"The lower volumes combined with the fixed cost nature of our farming operations pressured segment margins and were the primary source of our lower than expected adjusted EBITDA performance during the fiscal third quarter," he continued. "Industry pricing has since responded to these events and moved higher, which we expect to help lessen the impact on our fiscal fourth quarter margins."
Barnard confirmed that Mission was able to generate 23 per cent growth in volume during the quarter and support its marketing and distribution segment in a period when traditional seasonal source regions such as Mexico had completed their harvest.
"We remain focused on developing value-added services and capabilities in new growth markets to help drive demand and support long-term consumption growth," he added.
"We were able to deliver volume growth across each of our key export markets and are pleased with the early success we are having in the United Kingdom following the opening of our new forward distribution centre this spring."