Group says that it will focus on premier varieties and volume growth this season
Fresh produce group Oppy has said that, with the San Joaquin Valley grape harvest underway, it is dialling up a high-volume California season featuring preferred varieties and with an increased focus on innovation.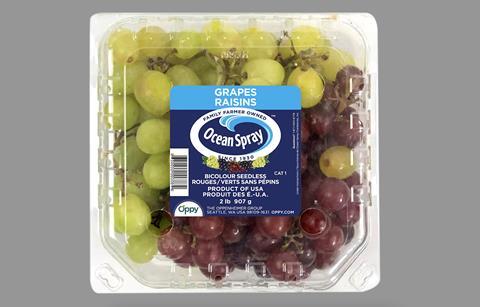 Oppy said that it was anticipating a 20 per cent boost in California grapes over last year, with a wide array of new varieties — alongside "tried and true favourites" — in the plans.
"This is an exciting year for our grape category as a whole," said Marc Serpa, director of domestic grapes for Oppy. "We're strengthening our California programme through innovation and increased volume.
"With depth in both domestic and overseas supply, we can now deliver high quality, flavour-forward grapes in volume, all year long."
Among the new varieties Oppy will market this season are Krissy, Magenta, Timco, Allison, Ivory and Great Greens.
Oppy outlined that it was also building for the future in the San Joaquin Valley through agriculture technology and innovation, focused most recently on labour savings and yield estimation.
New trials are underway with Bloomfield Robotics' proprietary FLASH camera, which collects data to be processed through deep learning AI to forecast yield down to the cluster level, informing decisions and enhancing the performance and health of every plant.
Meanwhile, successful shelf life extension trials were undertaken in 2021.
"We're looking forward to an excellent season, from starting in mid-July and carrying through to mid-December," Serpa said. "Our sales and business development teams are excited to deliver grapes with consistent sizing, high flavour and great crunch, assuring retail programs with strength and robustness."