Production in Australia continues to grow, while work continues on test orchards in Chile, Argentina and South Africa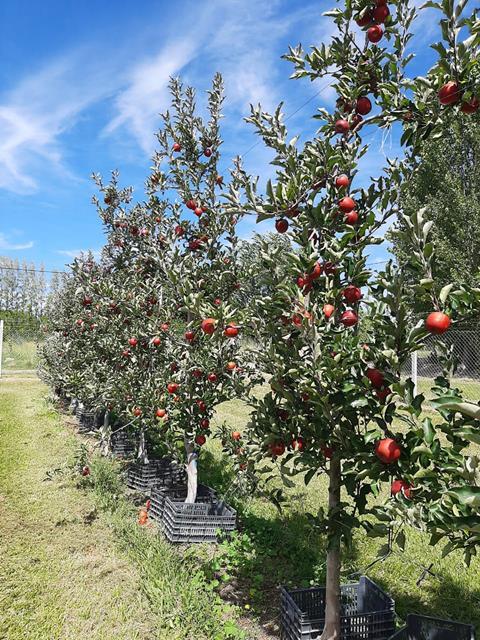 A bigger quantity of Kissabel apples grown across the Southern Hemisphere is expected to reach the international market in the next two to three years, according to the brand's owners.
Growers in Australia, Chile, Argentina and South Africa all continue to harvest small test volumes of the trademarked red- and pink-fleshed varieties, with Australian company Montague set to account for the largest quantity at around several dozen tonnes.
In late March, Montague confirmed plans to begin marketing a small amount of the branded fruit in its home market, and it said expected to ramp up production in the next two to three years.
The company is planning a marketing campaign that includes tastings and the distribution of product samples, PR activities, and collaborations with influencers and ambassadors, as well as activities with selected retailers.
In Chile, Unifrutti has reported smaller volumes, while in Argentina and South Africa the harvest remains limited to test orchards for now.
However, Unifrutti will send samples to customers in South and Central America, so they can familiarise themselves with the product and develop a marketing plan.
"The campaign is designed to build brand awareness, excitement and a sense of exclusiveness," comments Angela Bracken, Marketing Manager at Montague. "Our strategy is to generate demand prior to the nationwide marketing of Kissabel in two or three years' time".