Overall revenue and earnings for the full year decreased when compared with 2021, although they did fall in line with the company's guidance
Dole has reported its fourth quarter and full-year results for 2022, with overall income and revenue falling despite a strong finish to the year.
The fourth quarter saw revenue climb 4.7 per cent to US$2.26bn, primarily due to higher pricing across the group, while on a like-for-like basis revenue increased 10.2 per cent with growth across all segments.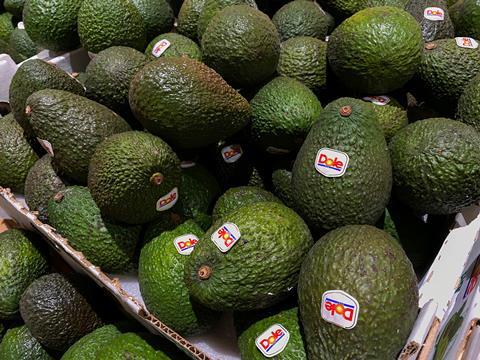 Adjusted EBITDA increased 21.7 per cent to US$74.4m, driven by a strong quarter for the Fresh Fruit segment, partially offset by challenges in the Diversified Americas and Diversified EMEA segments and a loss in Fresh Vegetables.
Adjusted net income increased to US$8.9m, while net income attributable to Dole climbed to US$6.8m from a loss of US$29.3m in the fourth quarter of 2021.
"We were very pleased to have a strong final quarter," said executive chairman Carl McCann. "We delivered Adjusted EBITDA growth of 21.7 per cent for the fourth quarter and our full year revenue and Adjusted EBITDA were in line with guidance.
"Post year end, we announced the sale of our Fresh Vegetables business," he continued. "This sale will strengthen the financial position of the group and increase our focus on our core activities."
Full-year
For the 12-month period, Dole saw revenue fall 0.6 per cent to US$9.2bn on a pro-forma comparative basis; however, on a like-for-like basis, revenue increased 5 per cent.
Adjusted EBITDA decreased 14.2 per cent, or US$55.9m, on a pro-forma comparative basis, down to US$337.7m.
Adjusted net income dropped 34.9 per cent, and net income attributable to Dole fell from US$151.7m in the previous year to US$86.5m.
"With our diversified product offering and wide geographic footprint, we believe our business is well positioned for growth," McCann noted. "For the 2023 financial year, we are targeting Adjusted EBITDA of US$350m.
"We thank all of our talented people for their dedication and significant contributions during this past year."
Outlook for 2023
Dole said that the operating environment in 2023 continued to bring both new opportunities and new challenges, with improvements in global supply chains and signs of moderating inflation, which could have a positive impact on the business.
"However, we have also witnessed further weather events, such as colder weather in Spain and Northern Africa, which have created challenges for importers in Northern Europe at the start of the year," the group confirmed.
Overall, Dole said it was "well positioned for growth" this year, and despite a "complex" business environment is targeting full year adjusted EBITDA of US$350m.