Avocado specialist becomes the first produce brand to partner with CIRT as it strives to make recycling easy for everyone
Westfalia Fruit USA has announced the launch of a 100 per cent plastic-free bagged avocado programme in the US, alongside a one-of-a-kind partnership with Can I Recycle This (CIRT), a recycling technology platform.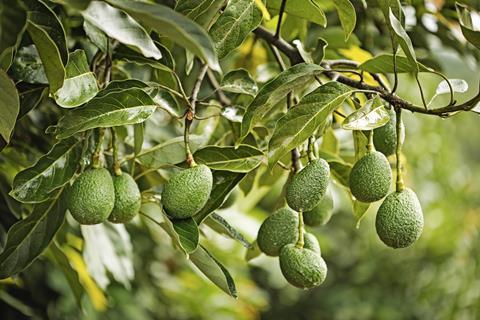 The packaging features TÜV-certified netting made of home compostable cellulose fibre yarns and paper-based film.
Westfalia Fruit said it was the first and only fresh produce company to partner with CIRT, a user-friendly QR code that gives real-time information on recyclability and home compostability of the packaging by zip code.
"At Westfalia, 'to do good' is at our core," said Raina Nelson, president and CEO of Westfalia Fruit USA. "As a purpose-driven company, sustainable avocado production, plastic-free packaging and environmental protection are all especially important to our organisation.
"We continue to invest in unique technology, such as CIRT's innovative platform, and sustainable packaging in the United States and countries around the globe to do good for our customers, our shoppers and our planet."
Westfalia is aiming to achieve zero waste to landfill by 2025 and carbon neutrality by 2030. The group said that through clear and measurable targets, it would recover lifetime carbon emissions by 2049.
"At CIRT, we are thrilled to be partnering with Westfalia Fruit USA in their mission to revolutionise sustainable packaging in the produce industry," noted Kat Shayne, CEO and founder of CIRT.
"Our innovative platform, QR code and API technologies empowers consumers and companies alike with real-time information on recyclability and compostability, making informed choices easier than ever.
"Together with Westfalia, we are not only reducing plastic waste but also inspiring change across the entire fresh produce market," Shayne explained. "This partnership is a testament to what can be achieved when industry leaders prioritise sustainability, and we look forward to contributing to this exciting journey."
According to a recent study by the Hass Avocado Board (HAB), bagged avocados make up a quarter of all avocado purchases.
"While shoppers seek convenience in bagged fruit, we are excited to see Westfalia Fruit USA provide consumers with proper instructions on what to do when they are finished with the packaging based on their location," added Christian Foster, CIRT's chief partnership officer.
"With our custom CIRT QR code on their new cellulose bags, consumers will be prompted to engage with the label and in turn, Westfalia will have additional data to better understand their packaging footprint – this is clearly an exciting milestone for the produce industry."