California-based grower symposium is hailed as a special event for Southern Hemisphere citrus producers
South African sources have lauded the US Wonderful Citrus group for its recent grower symposium, which brought producer countries from across the Southern Hemisphere together at its headquarters in California.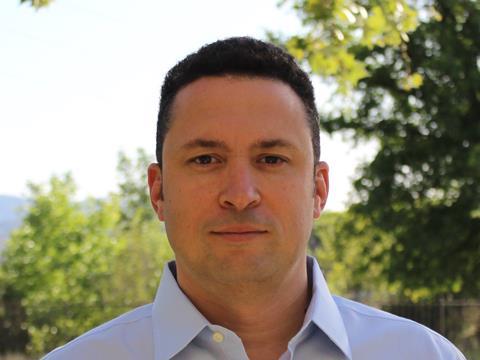 During the two-day event, Wonderful is reported to have set out its views on the world citrus industry and showcased its farms and facilities around Bakersfield.
South African Citrus Growers' Association CEO Justin Chadwick described the event as "most important", especially the part in which Wonderful Citrus CEO, Zak Laffite, shared his learnings with the citrus world about developments over the past few years.
"It is always a pleasure to spend time with citrus industry colleagues from around the world, to rekindle old acquaintances and form new bonds with citrus industry representatives from Chile, Brazil, Peru, Argentina, Australia, and the USA," said Chadwick.
"Zak Laffite gave an insightful look into his learnings in the citrus industry, and where we are going from here," he noted. Chadwick shared these views with the South African industry.
New phase
According to Laffite the citrus world has entered a new phase, and what worked in the past may not work now.
"In the period 2010 to 2019, we had rapid volume growth and aggressive plantings, higher grower margins as velocity drove retail profits, and growing consumption to a point where demand exceeded supply, with marketing driving up consumption," he said.
"From 2020, we entered a cycle of saturation as supply starts to exceed demand due to high plantings, high retail margins with volatile profitability on both ends, and commoditisation of citrus. The industry is now trying to find the next variety that appeals to consumers to reignite growth."
Laffite pointed out that in the US, imports of every variety (except oranges) have doubled in the past ten years.
"Import growth may require more velocity (sales per square metre of shelf space) or a new disruptor to drive incremental sales," he continued.
"Lemons behave similarly at retail across summer and winter including retail prices and consumption. Imported oranges and mandarins face stiffer competition from other fruits during the summer than they do in winter."
The challenge for imported citrus, he noted, was to compete for shelf space with domestic US summer fruits.
Strong investment
Laffite said that despite slower expansion, business sustainability called for strong investment.
"Weather events and climate change require investment in risk mitigation – this is particularly true for water where more efficient utilisation and storage require capital investment."
Many countries are challenged by the introduction and spread of citrus greening disease – the US has spent US$1.5bn over the past ten years with little progress in finding a sustainable solution.
Variety obsolescence, tree age, and declining productivity require redevelopment with associated costs, he said.
"On the cost side, labour costs continue to escalate – resulting in investment into automation and research in that field," Laffite outlined. "Government and consumers are calling for greener solutions – as are the growers as responsible stewards of the environment under their control."
Input costs were escalating at higher rates than produce prices, he noted, and with agricultural chemical costs are increasing and some resistance to plant protection products arising, there was not a lot of R&D on new solutions.
Meanwhile, consumer behaviour has been altered by inflation pressures. In the US, volume sales for produce have increased by 3 per cent from the pre-Covid period.
On consumer trends, Laffite noted that shoppers were moving to canned and frozen products due to spoilage and cost concerns.
Consumers have been spending more but buying less due to higher prices. Fruit has outgrown vegetables but mostly because prices have increased (9.5 per cent on fruit), and conventional fruit is outgrowing organic for the first time in five years.
"Online shopping for fresh stays flat and down from Covid levels with 64 per cent of consumers shopping for fresh during Covid compared with 46 per cent now," he added.