Increase in certified acreage presents greater opportunities for US retailers
The volume of Colombian avocados shipped to the US is up 104 per cent so far this season compared to the year-earlier period according to the Colombia Avocado Board (CAB).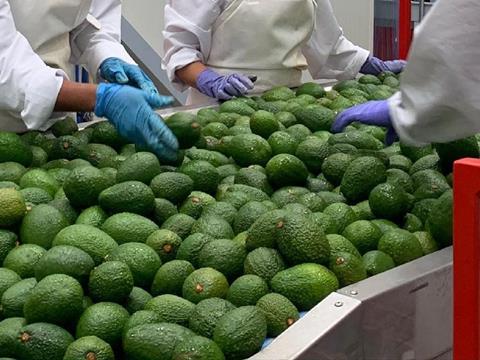 Avocado production and orchard development have rapidly increased in the last two years. In 2021, there were 150 orchards producing just under 6.5m lbs of avocados. Today, there are 488 orchards across eight states and production stands at nearly 25m lbs in the 2023 season so far, an increase of 325 per cent since 2021.
William Watson, the CAB's managing director, said: "We're extremely excited about the growth we have experienced over the last two years and can't wait to see where we are in the years to come".
"Our ability to ship directly to the US, one of the of the strongest avocado consumption markets in the world, is a great asset to Colombia avocados suppliers, but also an opportunity for American consumers as they have more supply choices to meet their growing demand."
Although Colombia has produced and distributed avocados for years, CAB's alliance with the US market has greatly expanded the company's infrastructure.
"The benefits we have seen from the US market are astronomical and we are thrilled that the demand for our avocados continues to rise," said Ricardo Uribe, chairman of CAB. "We're proud to be able to keep up with demand and our efforts to provide high quality produce year after year remain steadfast."
CAB has proven to be an essential part of the growth and development of importer partners for the future of the Colombian avocados.