Scottish berry supplier sees opportunities for exports of high-quality fruit to markets such as Singapore, Malaysia and Hong Kong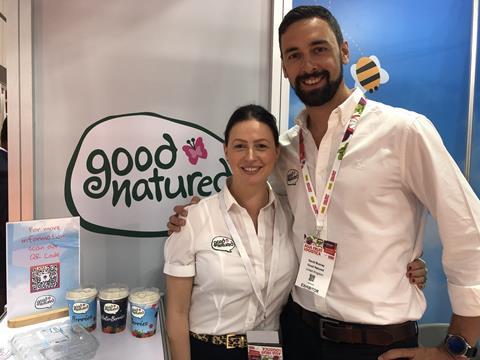 Following a "hell of a year" for UK berry suppliers, Angus Soft Fruits is looking to establish itself on the Asian market in strawberries and other berries.
The supplier has sent small shipments to Asia in the past but said it was now looking to expand and improve its offer by sending more fruit to markets such as Singapore, Malyasia and possibly Hong Kong under its existing Good Natured brand.
With this goal in mind, the producer exhibited at Asia Fruit Logistica in Bangkok at the start of November, where members of its senior team spoke to FPJ.
"The fruit is fantastic but it's about making sure the packaging's right and finding the most efficient way of shipping it because obviously it's a very fragile product," said Jill Witheyman, head of Marketing at Angus Soft Fruits.
The berries can reach markets in Southeast Asia by airfreight within 48 hours of picking, she confirmed.
The move follows a challenging soft fruit season in the UK where a number of factors worked against suppliers, namely the high cost and low availability of labour, rocketing production costs, volatile demand, and more imports than normal during the UK season.
The labour challenge has been compounded by the UK government's decision in March 2022 to raise the minimum wage for pickers employed under the Seasonal Workers Scheme to £10.10 per hour, as well as a proposal from the Scottish government to ensure workers are paid at least the Real Living Wage, which is currently £10.90 per hour.